The Torre Agbar, or Agbar Tower, has been designed by French architect Jean Nouvel. It opened in June 2005 and it was inaugurated officially by the King of Spain on 16. September 2005.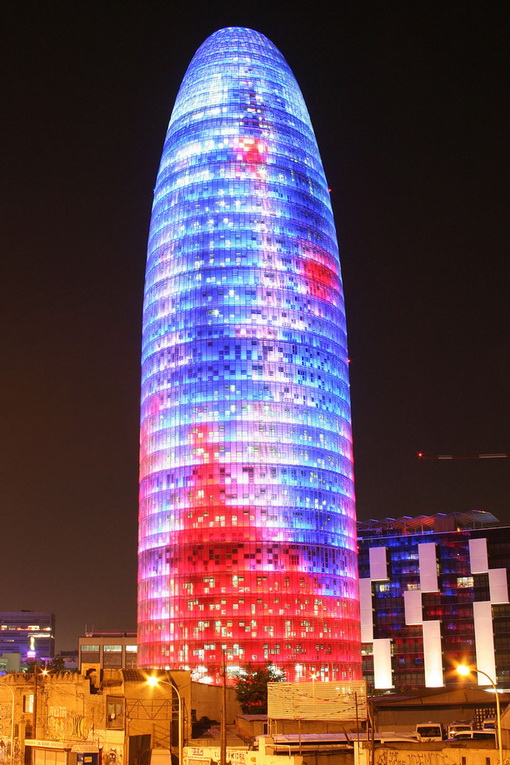 The Torre Agbar is a colored lighting illuminate skyline that pretend to become one of the 21st century landmark of Barcelona.
The building is characterized by its nocturnal illumination: it has more than 4,000 luminous devices that use technology LED. A total of 4,500 L3 RGB lights were installed to illuminate the 32 floors of offices in the Agbar tower. The lighting system, which contains 4,500 L3 RGB lights, is controlled from a single computer.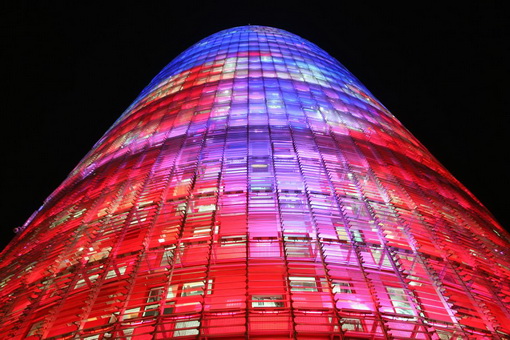 Jean Nouvel wrote on this project: "This is not a tower, a skyscraper, in the American sense. It is a more an emergence, rising singularly in the center of a generally calm city. Unlike slender spires and bell towers that typically pierce the horizons of horizontal cities, this tower is a fluid mass that bursts through the ground like a geyser under permanent, calculated pressure."
via:ledlightray.com
Photo: by megapiksl via flikr