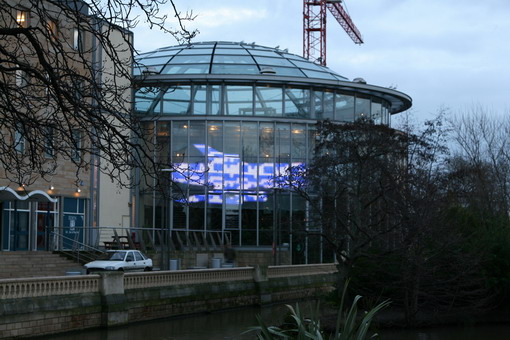 During November 2006 BLIP set up a transparent ten metre LED display in the botanical glasshouse of Sunderland's Museum and Wintergarden for the National Glass Centre's Snowdome project. Until early January 2007 an international group of artists including Flunk from the UK, Claire Davies from Germany and China's 3Gi exhibited works on the display using the internet.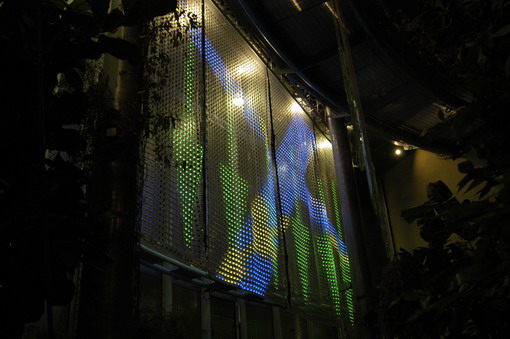 ElementLabs LED curtain was used in a flexible free-hanging installation which allowed display of full motion imagery both from within the glasshouse as well as the public space of the park, where there was also a webcam enabling the building to be viewed online.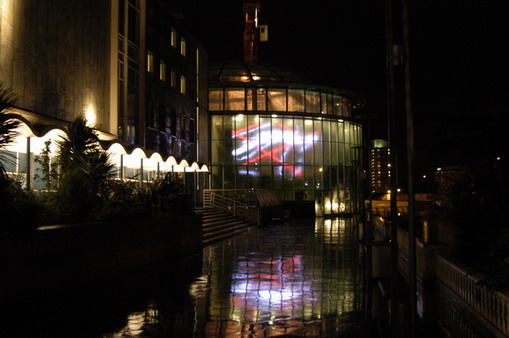 BLIP's Display Manager computer installation, using WiFi links to connect distant cameras and image generation provided secure websites; allowed moving imagery developed in other countries to be loaded on to the installation and viewed immediately. Curators were able to change the program of works remotely from any internet browser. This was the first time that the development and curation of a public installation had been conducted completely over the internet.
Snowdome was funded by Culture10, Sunderland and Newcastle and Gateshead councils and the Arts Council of Great Britain.