Vivid Sydney, the largest festival of its kind in the Southern Hemisphere, came to an end recently. With its 60 light sculptures, which span large-scale projections to grassroots LED installations, the festival represents an important contributor to the media architecture movement. For the first time this year, the Media Architecture Institute was one of the supporters for a centerpiece installation that used a range of lighting and interactive sensor technologies to create a unique visitor experience. The installation with the title Chromapollination is an interactive light sculpture that reclaims a neglected urban space in Sydney's Central Business District transforming it into a playful and inviting city organism. Giant glowing dandelions are sprawling from cracks in the concrete to project colour and motion onto and around passersby and festival participants. The dandelions react to their environment – passersby generate a digital wind that gently caresses the tops of the flowers. As force builds, the 'seeds' break off and transverse across a light ceiling.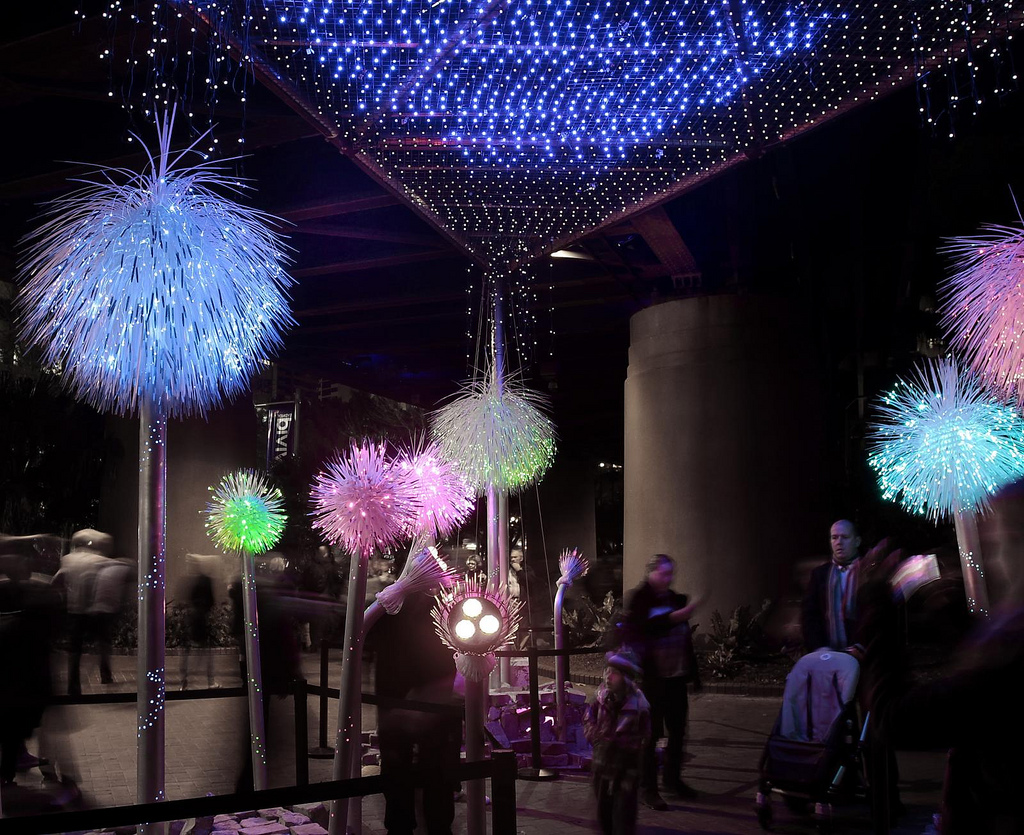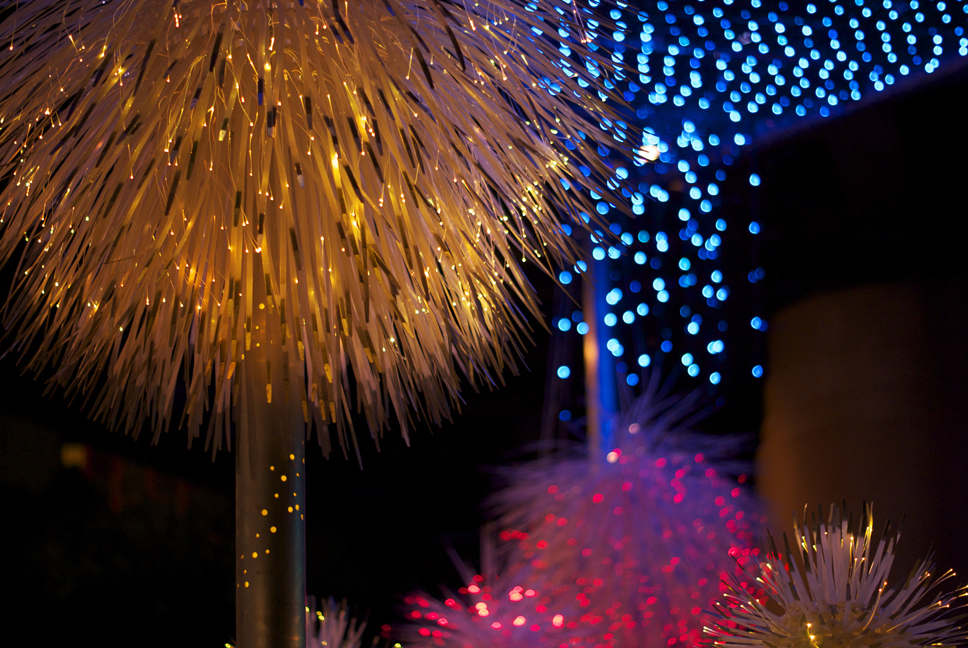 The installation's light ceiling was created with about 2,400 S18 LEDs (about 1,800 in the horizontal ceiling section and 600 vertically mounted LEDs) produced by AHL. A number of C65 LEDs also produced by AHL were used to create the visual representation of smaller dandelions that grow beneath the larger sculptures. The glowing heads of the larger dandelion sculptures were realised with state-of-the-art fibre optics produced by Australia-based Optic Fibre Lighting.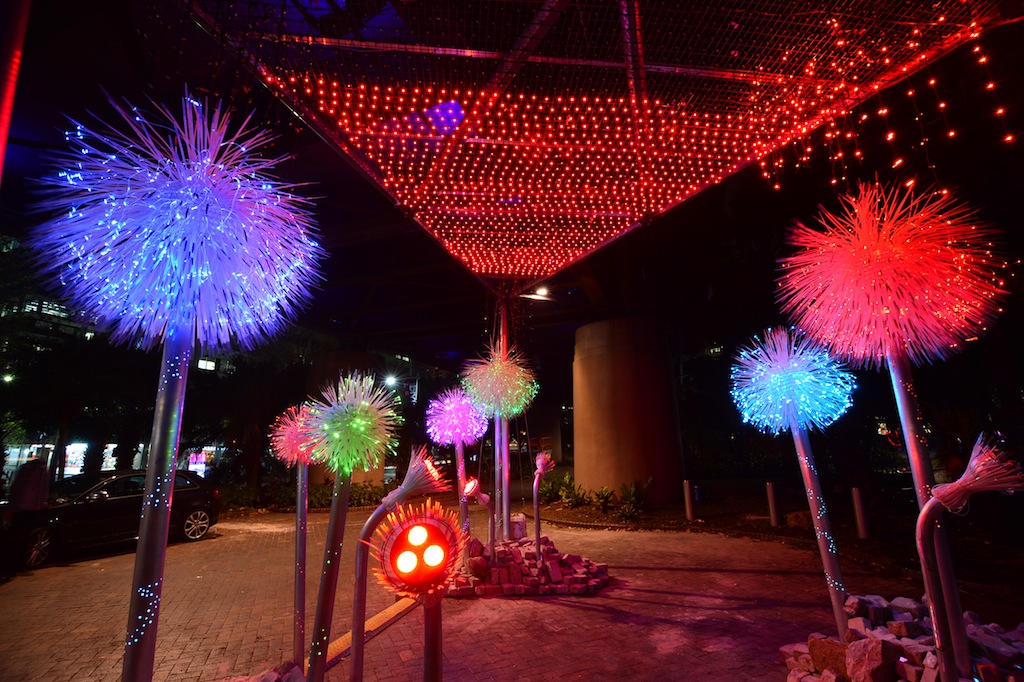 The installation was produced by students from the Design Science (Illumination Design) and the Interaction Design and Electronic Arts Master programs with the University of Sydney's Faculty of Architecture, Design and Planning, with the support of academics from these programs and partners from the industry. Further details can be found on the project website.
Every year, as part of Vivid, the sails of the iconic Sydney Opera House are illuminated using the latest technologies in large-scale projection mapping. This year, the animation for the projection was designed by German-based URBANSCREEN, who are known for their groundbreaking 3d projections. Their work for this year's Vivid Light festival impressed not only by the immersive quality of the light projectors but also by the animation's clever augmentation of the building's physical architecture. The piece is a great example for the powerful transformation of physical geometries through manipulating the digitally projected skin.
The video below shows some of the stunning projection effects on the Opera House's sails as well as a showreel of some of the other light sculptures.
Photos by Robert Montgomery, Phillip Gough, Faculty of Architecture, Design and Planning; Video by Nathaniel Fay.