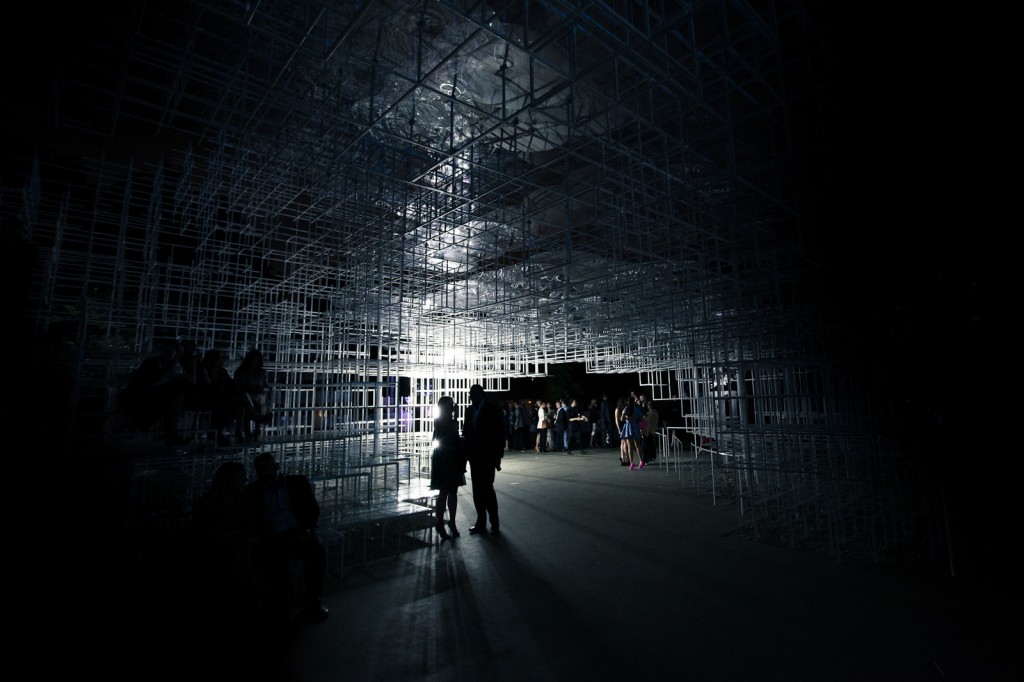 In 2013 the
Serpentine Gallery
commissioned architect Sou Fujimoto to design a temporary structure in the surrounding areas of the gallery. The Pavillion was constructed from 20mm steel poles arranged in a complex latticework that created a cloud-like structure. The structure occupied an area of 350 square-meter, yet its delicate structure blended itself with landscape of the gallery. The architect described this free-flowing space as a transparent terrain.
United visual artists
(UVA) temporarily transformed the Serpentine Gallery's summer pavilion, bringing the structure to life with lights installed in the matrix designed by Sou Fujimoto. The performative installation of UVA aims to make the architecture "breathe" around the people, as the light patters slide rapidly through the structure. The installation of UVA explores thoroughly the 3D possibilities offered by the pavilion, highlighting and deconstructing volumes with light. For this piece UVA reference their past works which, similar to Fujimoto's, rely on geometric foundations and interests.
To create the installation, LED strips encased in plastic tubes were attached with magnets to the temporary pavilion's steel grid. The performance was accompanied with thunder-like sounds, created by the artists by mixing samples of the hums and buzzes of electric power stations and synthesised sounds.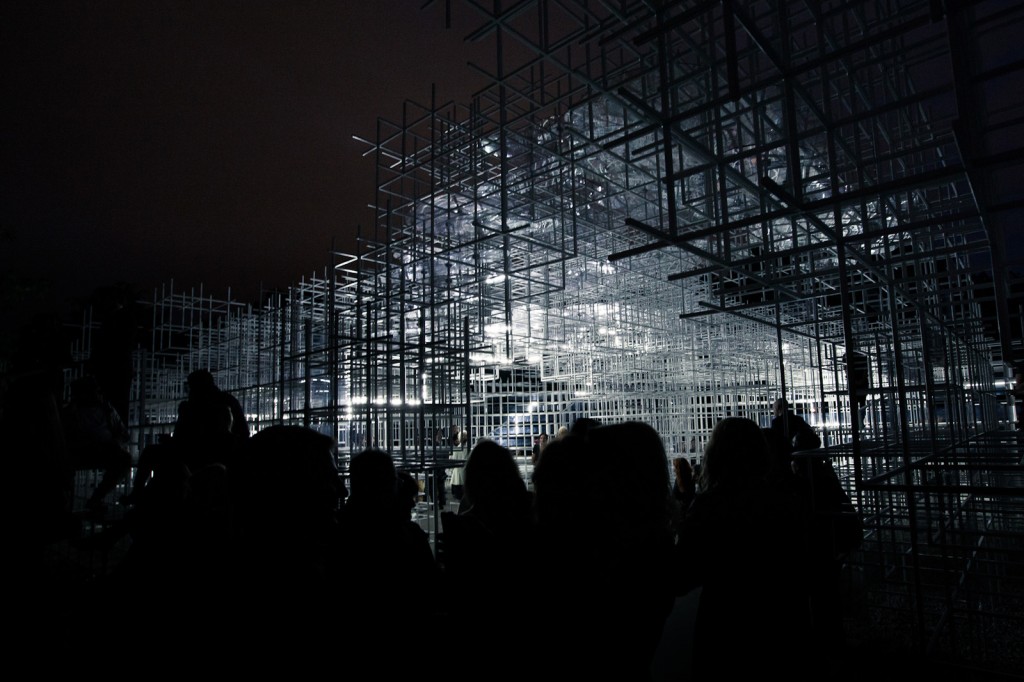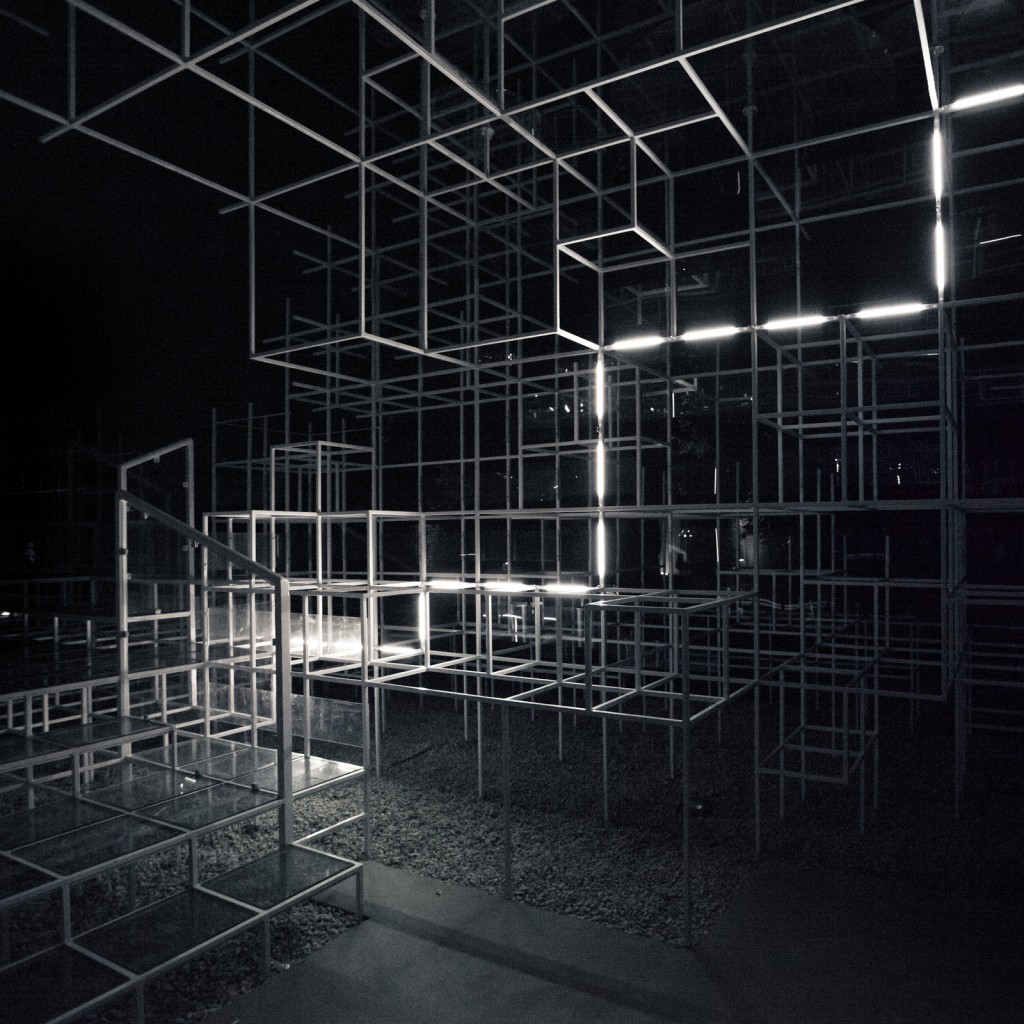 Credits:
Video & Pictures:
United Visual Artists