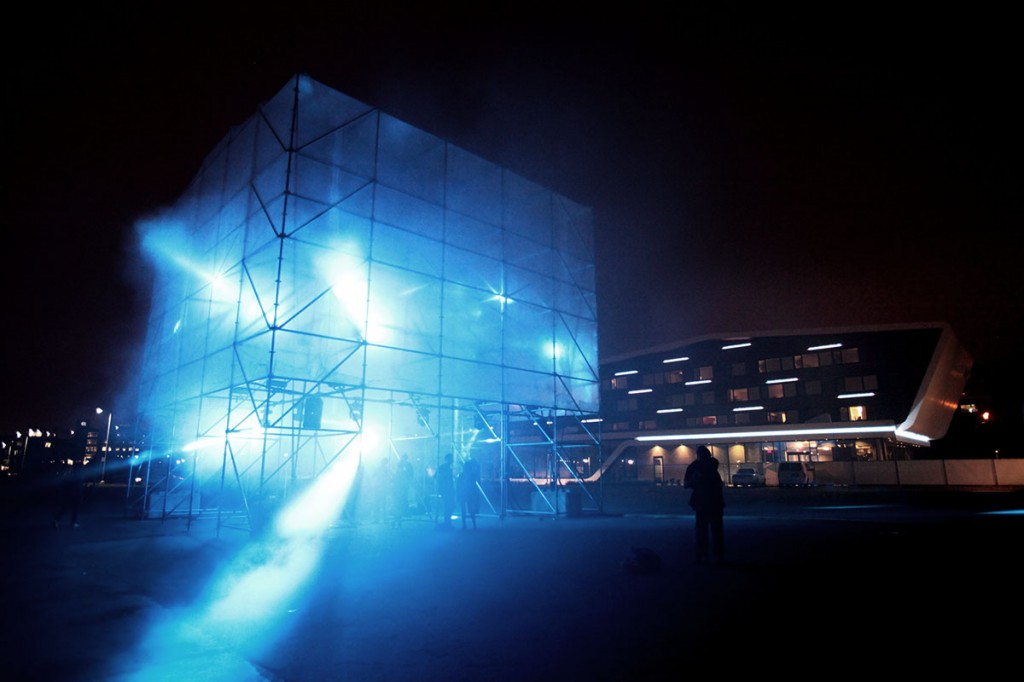 Tesseract
is a light installation created by
1024 architecture
. It was inspired by the tesseract, a geometrical form often described as a four-dimensional cube. The installation reinterprets the mathematical concept with moving lights that create further geometrical shapes within a cubic structure.
For the installation the artists use common scaffolding structures to build a large cube. The external faces of the cube are covered with translucent fabric. In the inside, a number of robotic lights are attached to the main structure in arrays. This set up allows the display of complex geometrical compositions, in which angles, depth, and movement create shapes in space. The the swift movements of the robotic lights create and deconstruct volumes in the air.
Tesseract was first shown at the New Forms Festival 2013 in Vancouver. It has also participated in the Signal Festival 2013 in Prague as well as in the GLOW festival 2013, Eindhoven.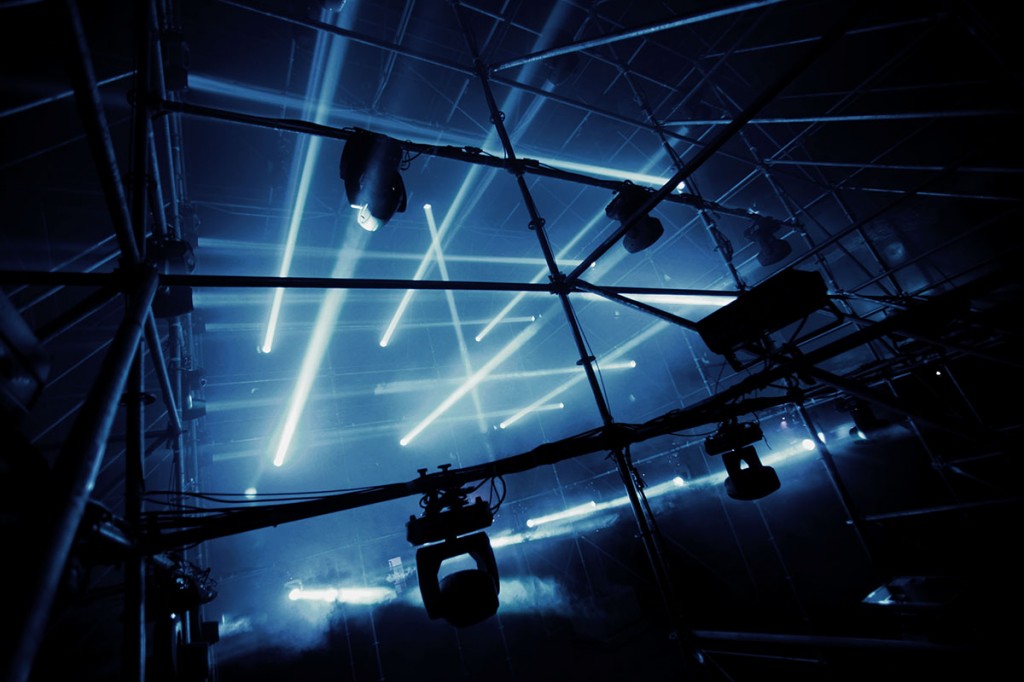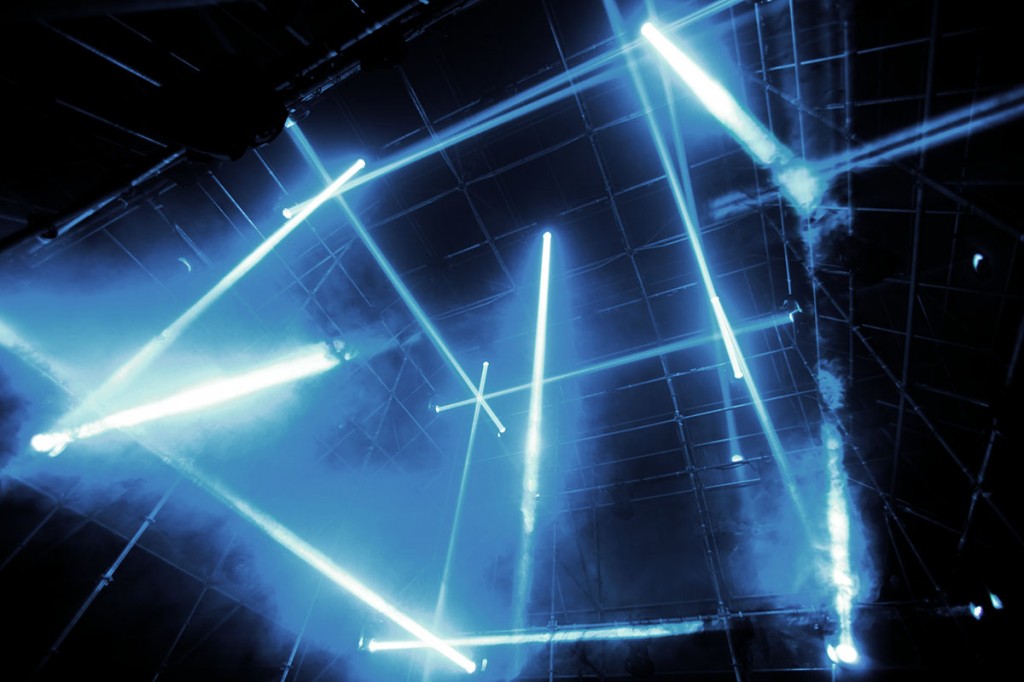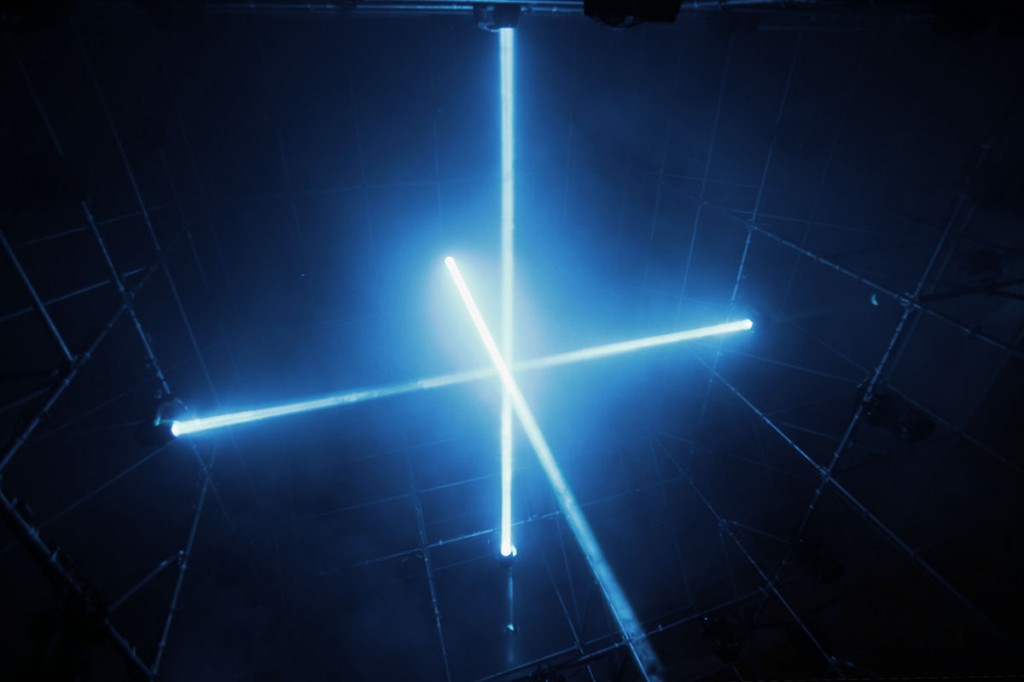 Credits:
Installation, video & pictures:
1024 Architecture