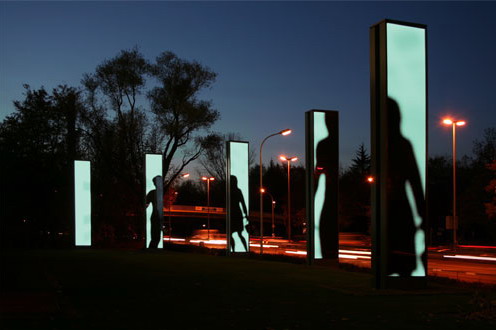 Reprojected is currently on display on the "Seven Screens" in Munich, an installation consisting of seven double-sided state-of-the-art LED-steles, each one of them measuring six metres in height. It transfers and reworks the actual spatial situation of the piece's site.
In contrast to common filmic language, "reprojected" takes a distanced point of view, which exclusively focusses on the shadows of computer-simulated people. They attain visibility only by means of a light source, which is moving in virtual space between and across the steles.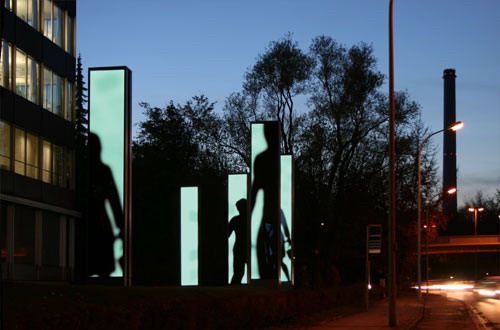 The video projected onto the "Seven screens" plays with the perception of the space between and introduces a distance between the depicted events and the installation.