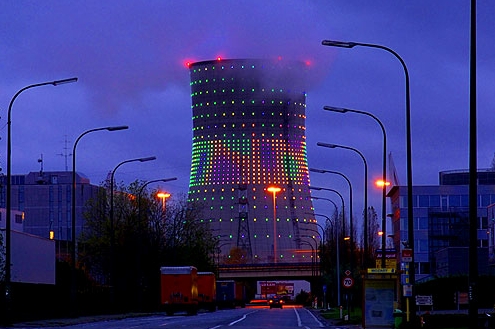 Every morning and evening, Magic Monkey's living architecture project for Electrabel's Power Station in Drogenbos, Belgium comes alive. Thousands of people driving by the power station every day are treated to a visual feast of color in motion.
Since December 9, 2005, the massive tower has been illuminated via the unique corseted design and placement of 8,032 individually controllable RGB LED pixels within Element Labs half-meter Versa TUBEs. With 57 light lines, the dynamic lighting has become an integral part of the tower's architecture.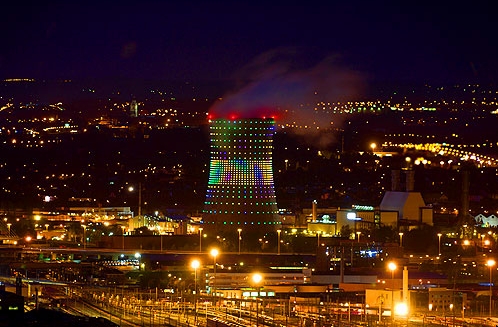 Magic Monkey has created a sophisticated animation around the cooling tower by operating each LED separately and adjusting the intensity. This allows them to create all the colors of the rainbow – and to change the colors up to 30 times per second. For control, the company is using 2 Element Labs Versa Drive D2 processors and an Apple Computer Mac mini with Element Labs Versatility software for playback.