The moon project was designed for the Xiamen City Park, during the Xiamen Expo.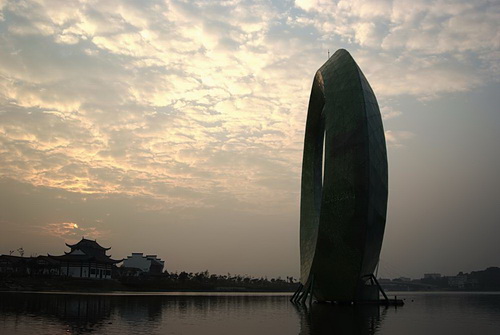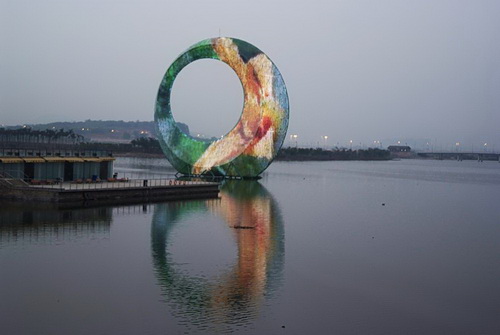 The steel structure is coverd with glued glass an has a diameter of 36 meters and a total surface of 1788m2.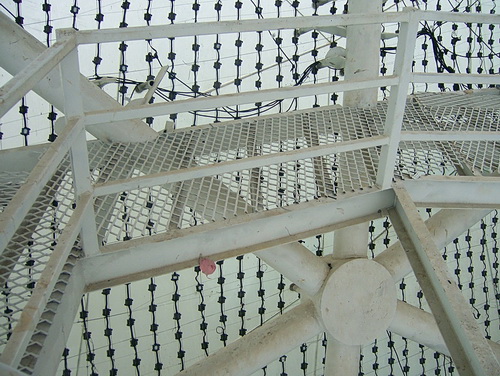 The design idea originated from the orbit wich is drawn by the moon while circling around earth. Led´s used were deliverd by AHL – in total 80,000pcs of the S-9 type has been used.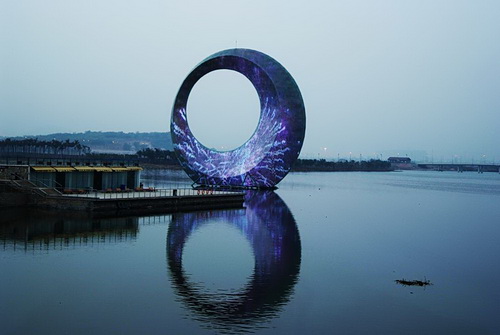 By/via: ledahl.net