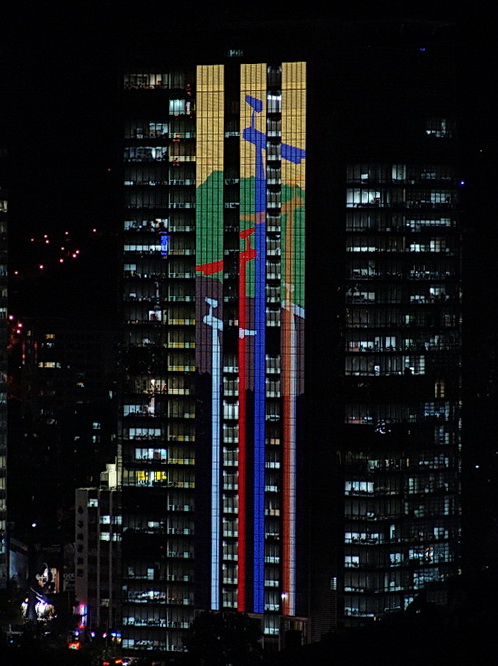 The Khumo Headquarters is located in the Jongno District of Seoul, which historically has been the central area of Seoul for hundreds of years. With major buildings in close proximity (City Hall, Deoksugung palace, the Korean President's residence, Plaza Hotel, US Embassy), this building overlooks one of the most active areas in the entire country. There is a clear contrast between traditional and modern Korean identity, and while this is a corporate headquarter, this building has strived to balance between both worlds.
Project Facts:
69,000 LEDs
100mm horizontal pitch
200mm vertical pitch (average)
Physical LED resolution: 150 x 460
Content resolution: 230 x 919
Single LED Ribbon Surface Area: 5m x 94m
Combined LED Surface Area: 15m x 94m
Media Facade Surface Area: 24m x 94m
Architect: SAMOO Architects & Engineers
Architectural Lighting Designer: Kang-Woon Kim
Products: 6,900 Versa RAYs by C&C Lightway, Inc.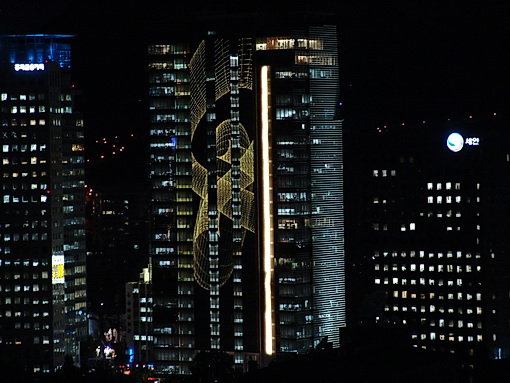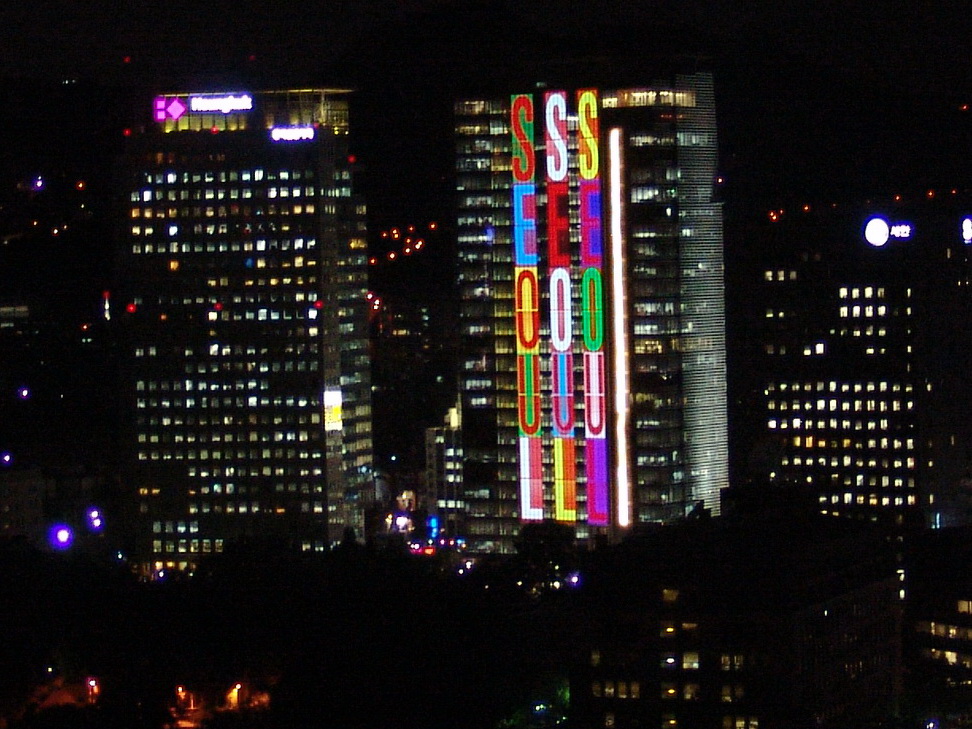 via:Andrew Hyman, C&C Lightway, Inc.