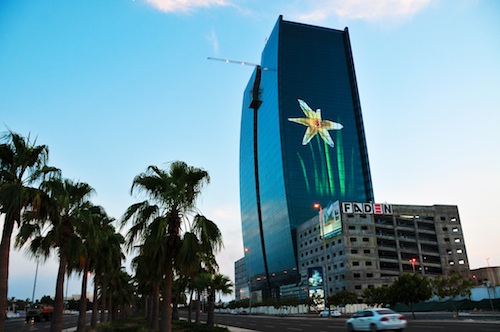 Jeddah's Corniche won't ever be the same after final completion of the King's Road Tower and its breath-taking cutting-edge LED MediaFacade. Being the largest in the Middle East, with almost 10.000 sqm of custom-made video system, it also uses the DMF 2.0 technology: the latest and trendiest innovation for full integration into the Facade.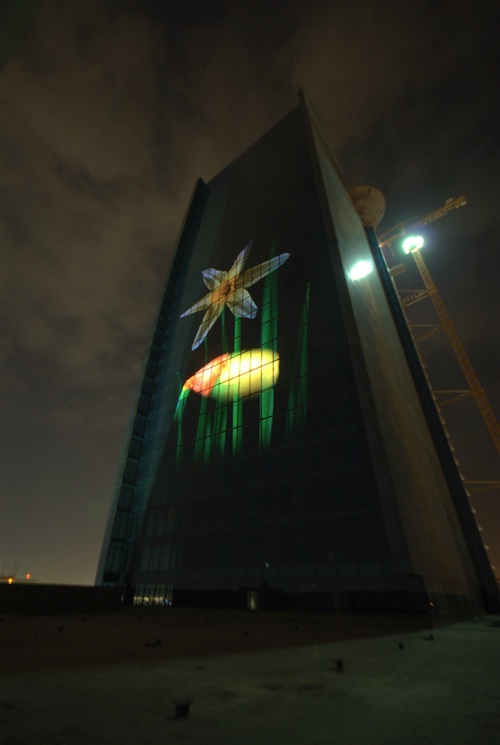 The Biggest LED MediaFacade in the Middle East
King's Road Tower has been designed to become a flagship for Jeddah by using the latest innovations and materials within its Architectural Concept. Citiled accepted the challenge and developed a large scale custom-made MediaFacade managing three different cutting-edge technologies: lighting, video and DMF 2.0, that would be totally integrated into the building facade. Being the highest tower in Jeddah, it is conveniently located on the Corniche, thus visible from far away both from the main road, the sea and even up in the air! King's Road Tower's MediaFacade represents a truly amazing achievement for all architectural, technical, engineering, lighting design, conceptual, out-of-home media and urban purposes.