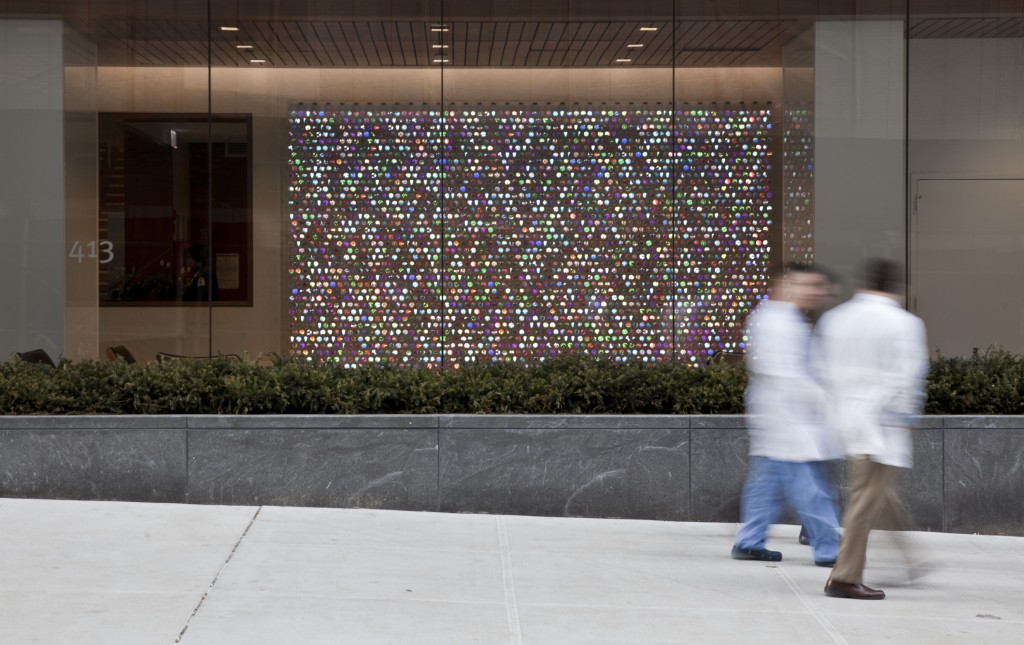 Discovery wall is an art installation created as a recognition for the donors that made possible the completion of the Belfer research building, part of the Weill Cornell Medical College in Manhattan. It was conceived and developed by the creative agencies Squint/Opera and Hirsch&Mann, which won the commission for the artwork in an international competition.
The artwork celebrates the opening, early in 2014, of the new Belfer research building, which was dedicated to biomedical research. Discovery wall, approximately 4.8m x 2.7m large, comprises hundreds of tiny screens and circular acrylic disc that magnify the images displayed by them. This magnifying effect is a direct reference to the medical research activities and the key aesthetic and conceptual element of the installation. The passers-by would see something from the distance that draws they to see more and more information.
The double layer, screens and lenses, creates a unique visual effect, as the wall will look as whole from a long distance while the screens can be appreciated as single elements when looked closely. The creators use this characteristic to create large-scale visuals with smaller images, taken from the archives of the Belfer research center. Thanks to its set-up, the installation shows the research and the discoveries achieved in the Belfer's building, in a way that is visually appealing and can be enjoyed from the street or from the lobby.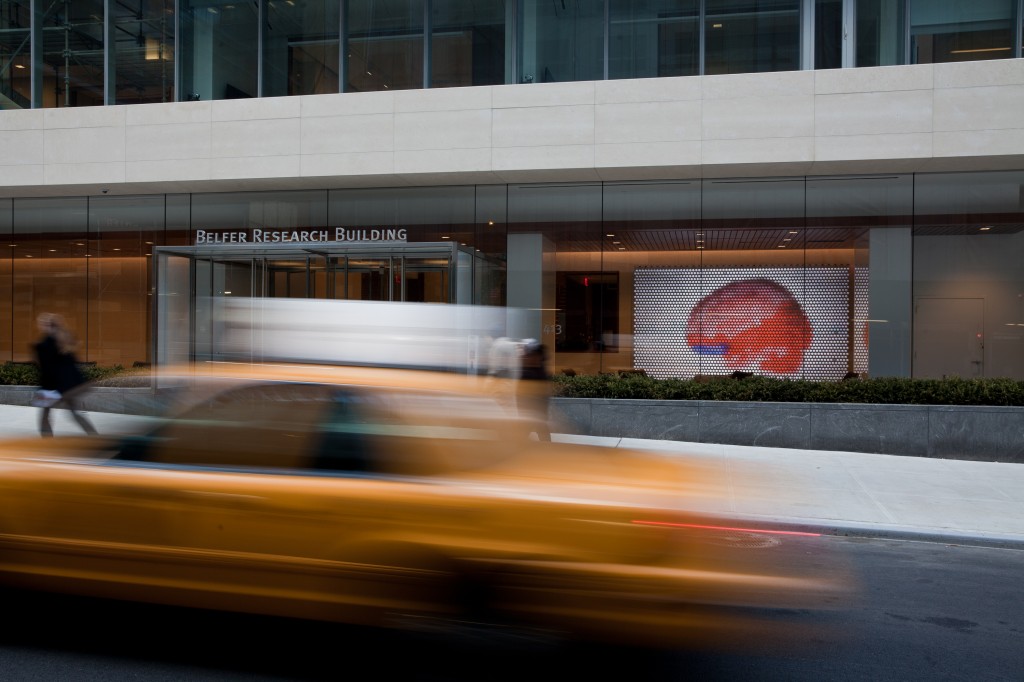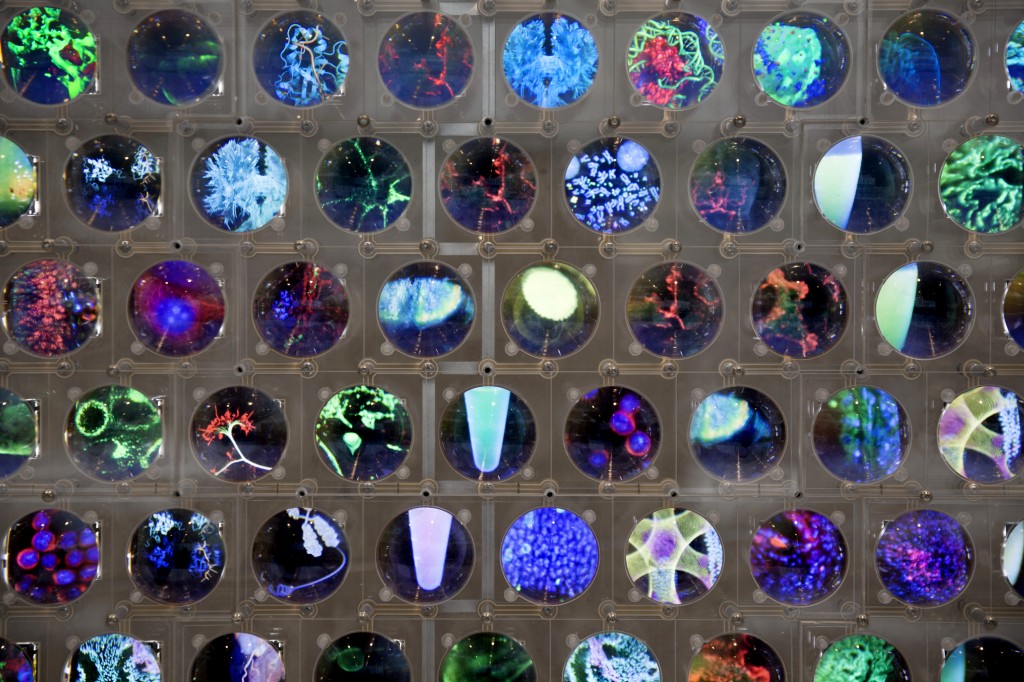 Technique
For the realization of Discovery wall the authors created most of the hardware components from scratch. They chose a tiny screen with a high pixel density that can be used as a single tone pixel or as part of a high res composition, where all screens create a larger image. As the screens are part of a popular consumer device, they had to reverse engineer it and find the ideal conditions for its operation, a huge technical challenge itself.
The wiring and mounting of the pixels is achieved by grouping eight displays into a single printed circuit boards, with their own control components and memory on the back side. The cooper traces are platted in gold to give the installation an aesthetic outlook. Each column comprises five PCB and 40 displays.
Detail of the construction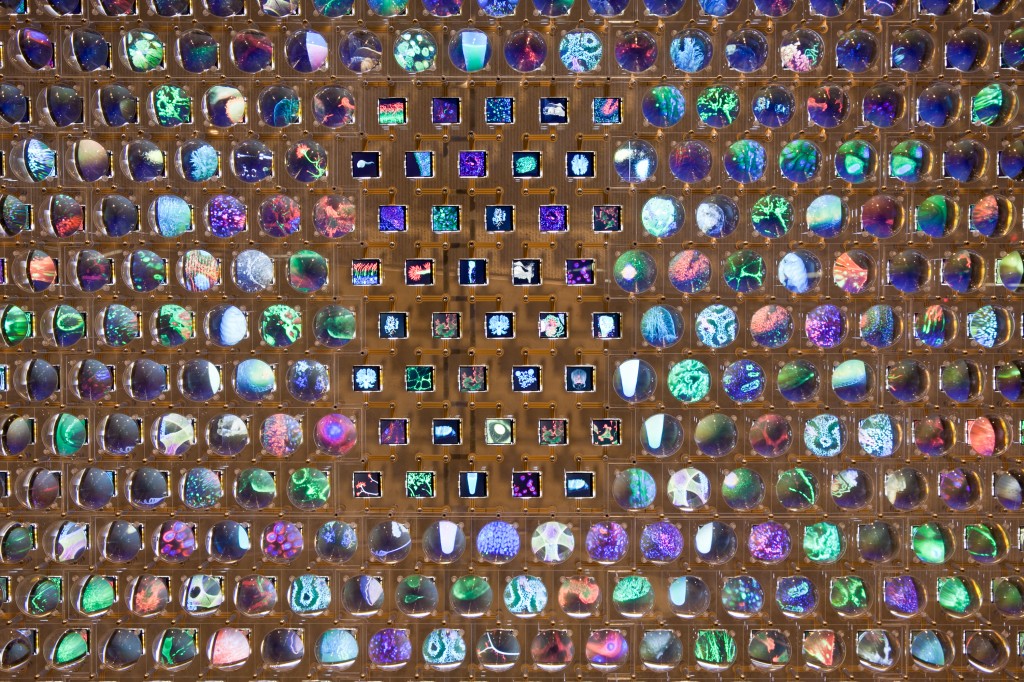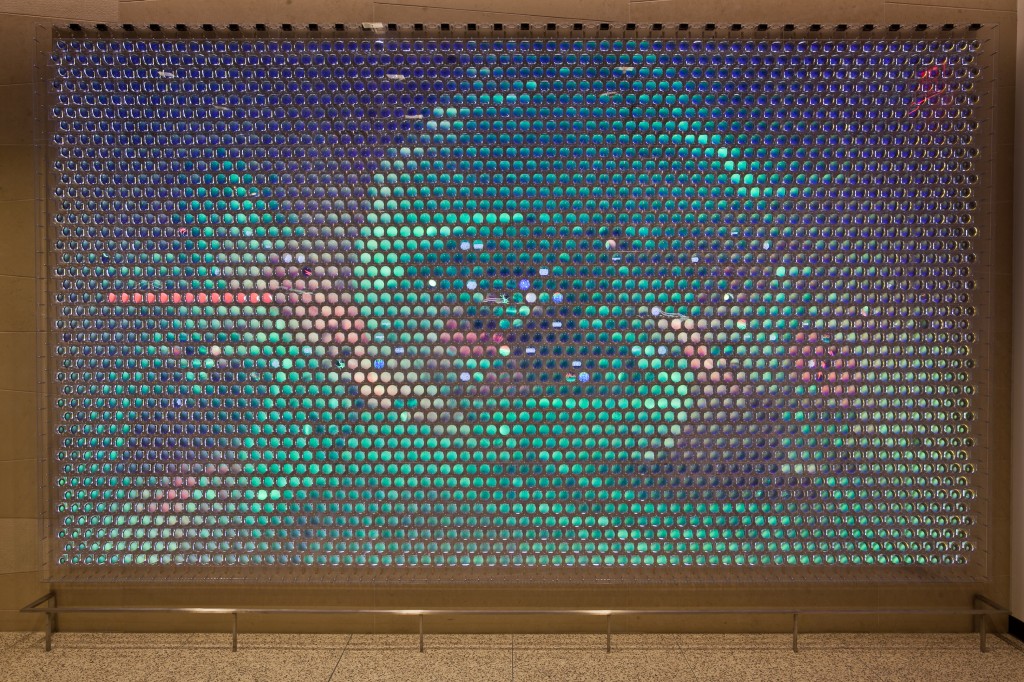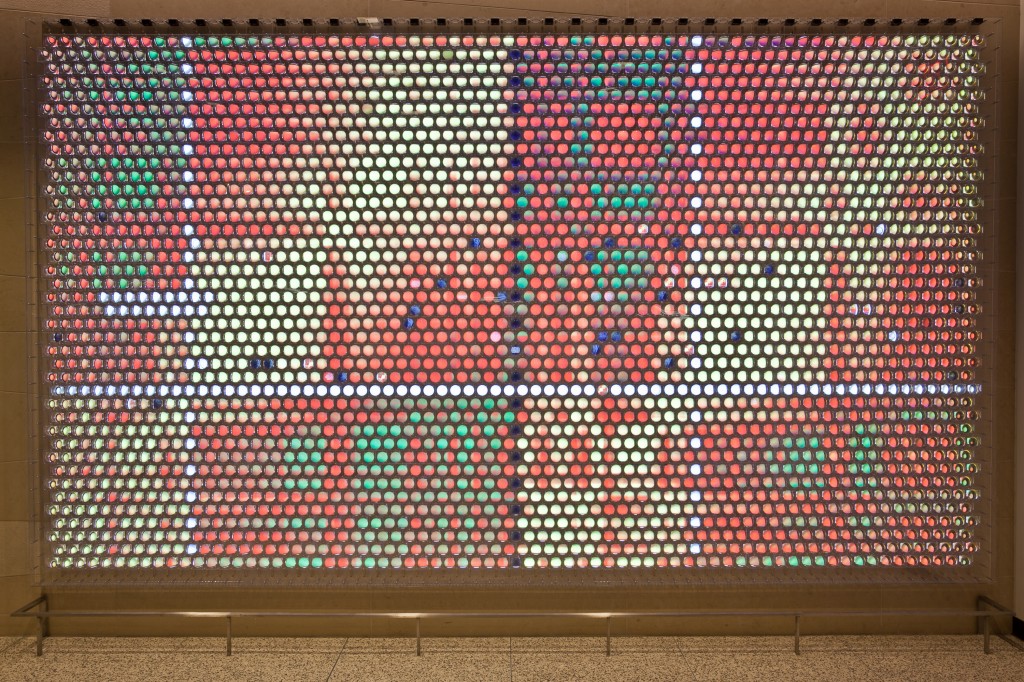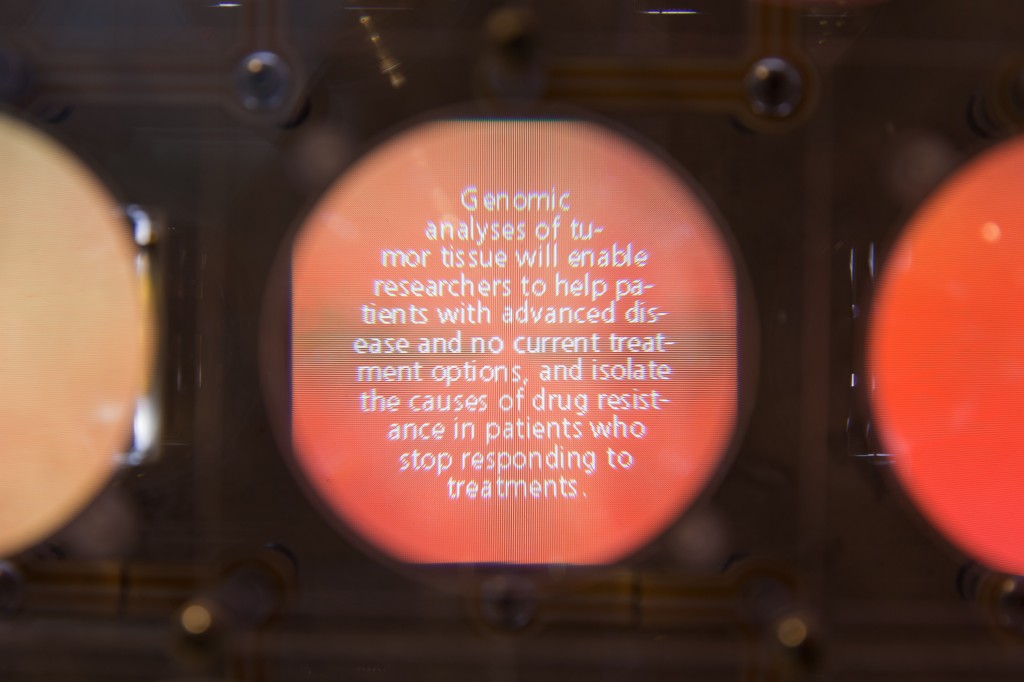 Discovery wall credits
Creative direction:
Squint/Opera
Technical direction:
Hirsch&Mann
Detail design:
The Cross Kings
Fabrication:DCL Optics: Ely Optics Video & pictures: Squint/Opera + Hirsch&Mann