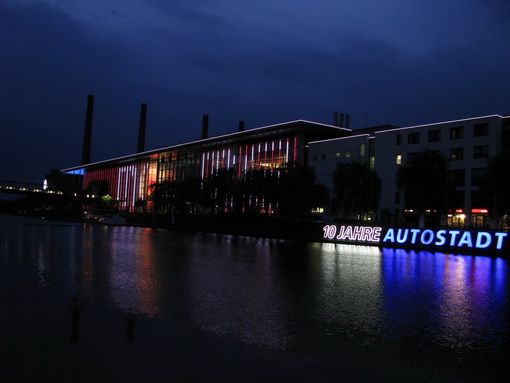 Autostadt, the visitor attraction centre adjacent to the Volkswagen factory in Wolfsburg, Germany, featured a main façade with an integrated Neon installation that needed to be replaced. The new installation had to adhere to three major design criteria: it had to simulate the original neon installation, blend seamlessly with the building's clean, modern architecture and it had to remain true to Volkswagen's values of environmental protection and sustainable development.
Autostadt cooperated directly with eFour to custom design, build and deliver the media façade. eFour offered Autostadt a custom-designed LED solution of 800 linear meters of video controlled diffused LED tube that covers over 2000 square meters of building façade, with all LED tubes in custom lengths that fill the exact height of each single window frame in the façade. The tubes were placed vertically across the façade to form a vast low-resolution screen capable of displaying abstract visuals and color fades, but also text and video graphics.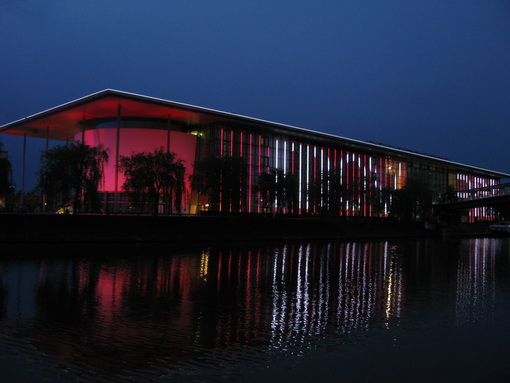 The façade features tubes each 230cm in length with 90 individual video-controllable pixels using high quality NICHIA 3-in-1 SMD LEDs per tube – hence the façade consists of over 30.000 individually controllable pixels. The new installation delivers a color depth of over 1 billion colors due to proprietary video control that uses 30bit pixel control. It has an impressively low power consumption of only 25W per tube.
by/via: efour-mediatecture.com