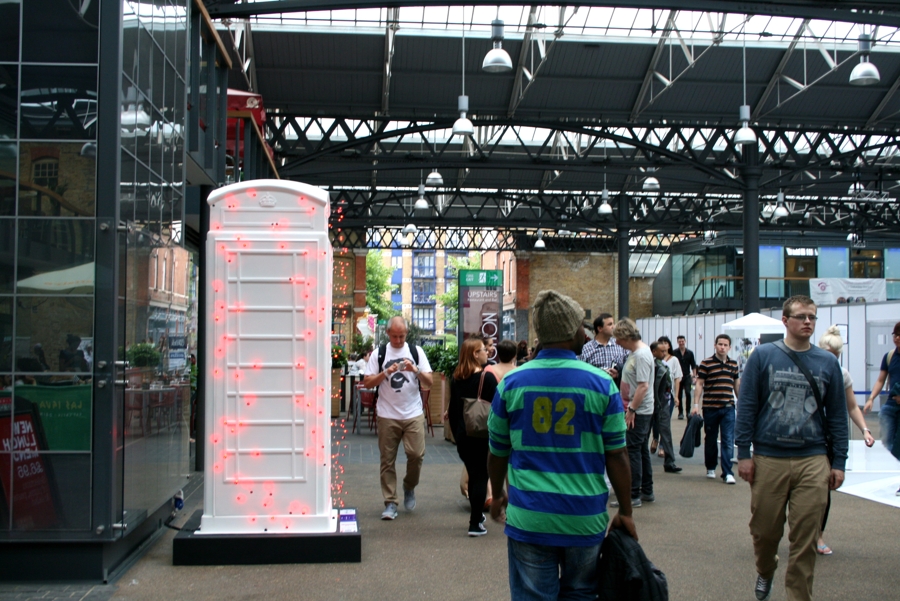 To celebrate the 25th anniversary of ChildLine, BT is launching the BT ArtBox project – a vast, open-air art exhibition set to take over the capital's streets this summer (18th June – 16th July). The Jason Bruges Studio BT Artbox is called Poppy Field. The name stems from the original George V phone boxes being painted Poppy Red, and digitally painting the box red through a field of LED lights. The lights shine back onto the Artbox from a field of stems projecting light patterns reminiscent of poppies with small buttons creating the dark shadows at the centre of each flower. As people walk past, sounds and vibrations are made making the lights overlap and move bringing the Artbox to life as if it were a gently moving field of poppies. See Poppy Field here featured in The Telegraph online.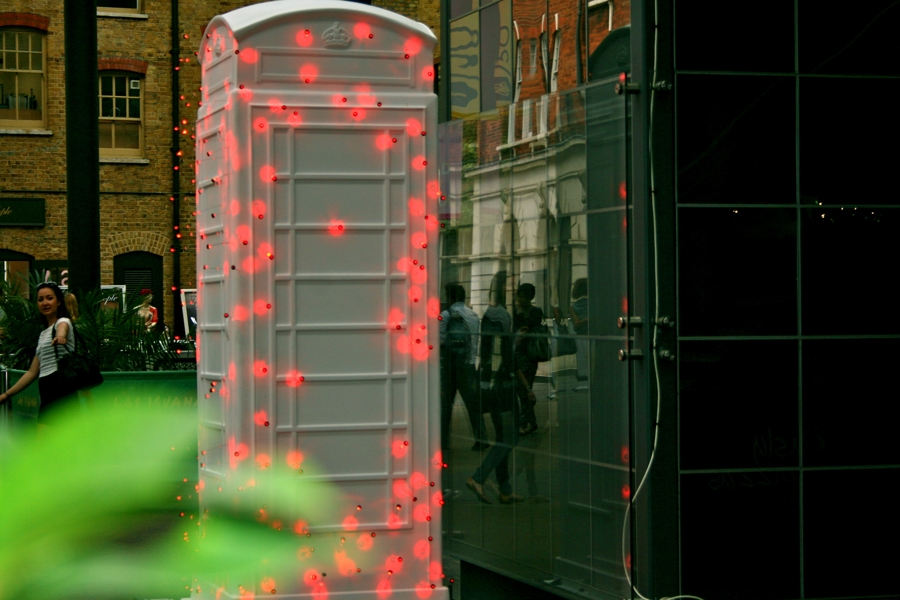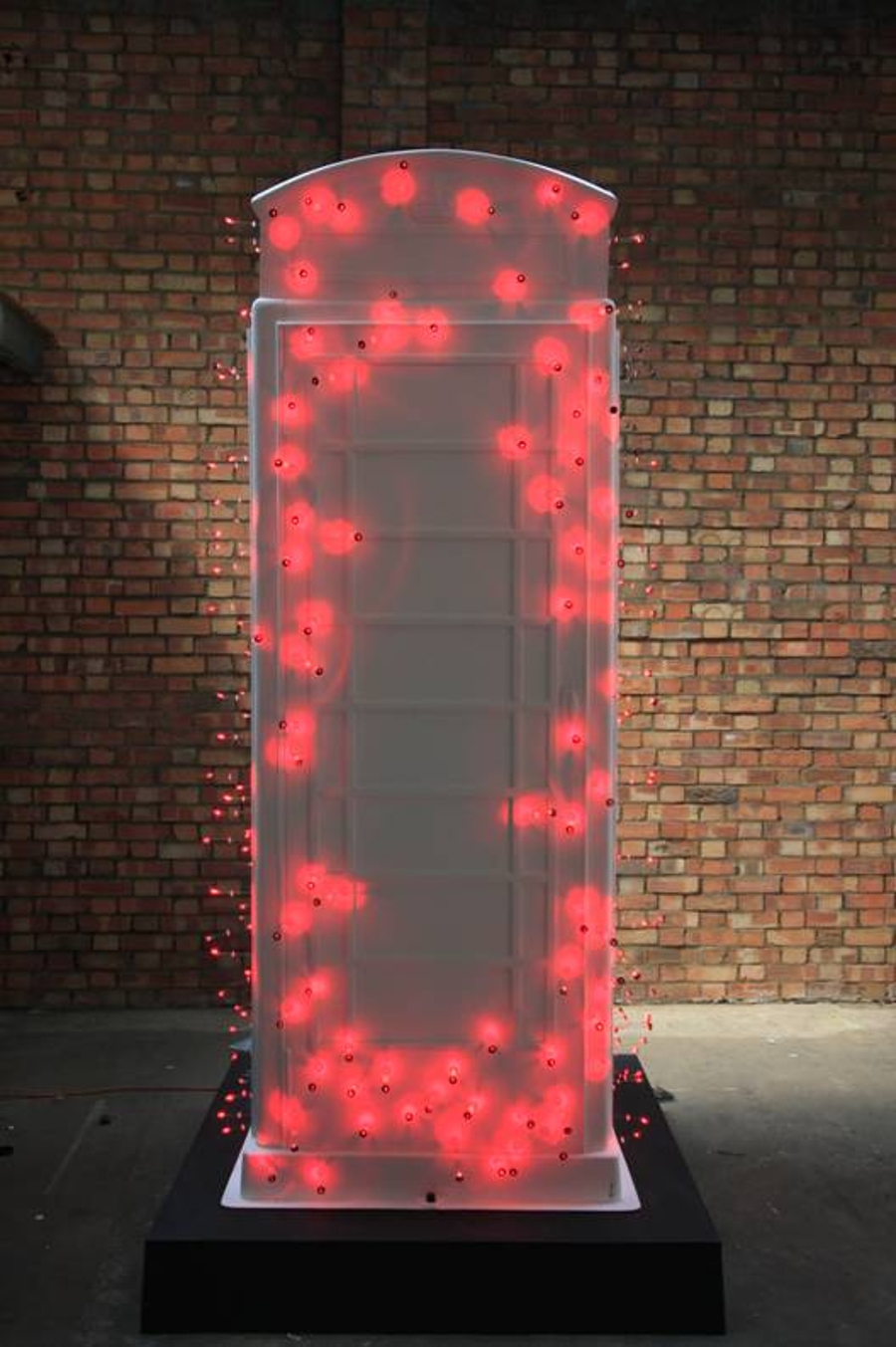 Credits: Poppy Field was designed and built by
Jason Bruges Studio
with
Darius Duke and Will McGrath
from Middlesex University.