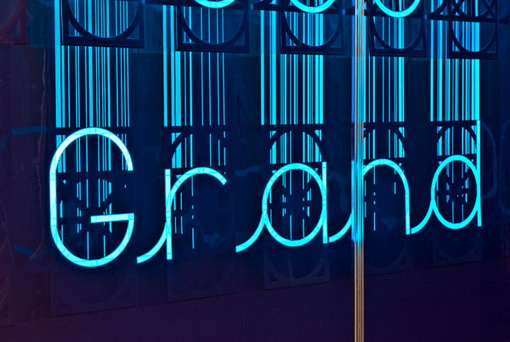 Troika has been commissioned by Artwise Curators to create 'All the time in the world', a 22m long electroluminescent wall that marks the entrance to the First and Concorde Galleries lounges in the new Heathrow Terminal 5. 'All the time in the World' extends the conventional notion of a world clock, which commonly concentrates on capital cities in different time zones, by linking real time to places with exciting and romantic associations.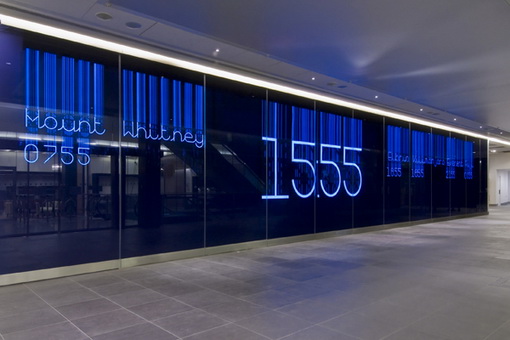 For 'All the time in the world' we developed a new typology of electroluminescent displays, called 'Firefly', which relies on a custom-designed segmented typeface (patent pending.) Apart form its incredible thinness (less than a millimeter), our display boosts high aesthetic impact and an extreme versatility in the characters displayed (up to five different fonts can be shown in our arrangement). This modular approached also allowed us to animate the letters as if they were hand written onto the display, a feature that was at the very origin of our research.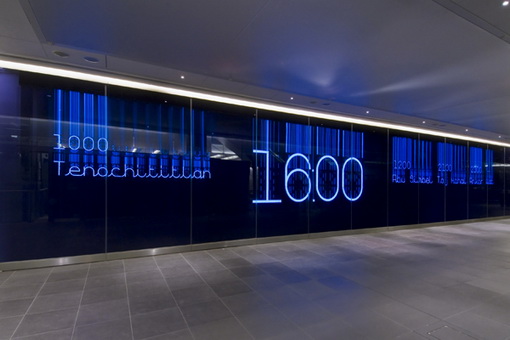 The resulting display has unique properties: it doesn't cast light and disturbing shadow on its surrounding, it can be curved, and is extremely competitive compared to other display technologies such as LED if text only is required. Based on a vectorial design, its advantages are all the more noticeable in large scale (like here) or very small. The technique is transferable to other emerging technology such as OLED, PLED or E-paper. This is the first time that a display system of this kind has been implemented worldwide.
via:
troika.uk.com