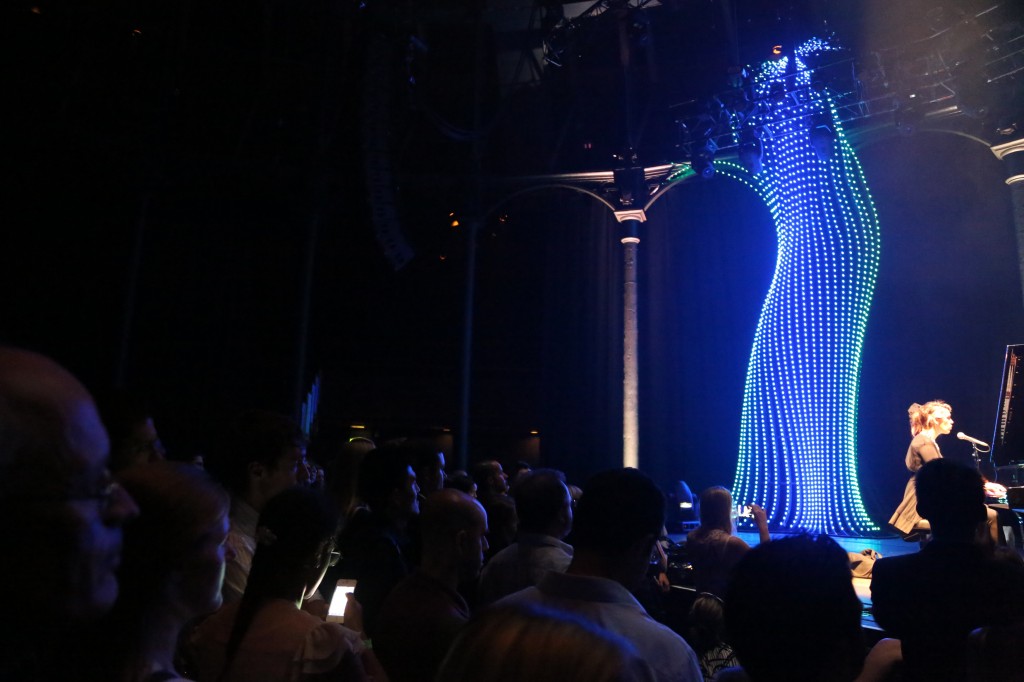 Arboreal Lightning is a large site-specific interactive lighting installation weaving through the architecture of the main space at the Camden Roundhouse.
The installation was created by
atmos
and it transforms sound and gesture into an undulating, immersive, luminous environment – specifically designed for the Camden Roundhouse. Its activity is generated by both artist performers and a wider audience, creating a performative stage.
Arboreal Lightning is the central piece of the Reverb Festival of Contemporary Classical Music – a congregation of contemporary composers and musicians, with an emphasis on technological innovation. After the festival, the musician Imogen Heap will modify and use it on her year-long world tour. The installation was commissioned by both the Roundhouse venue and the Reverb curator.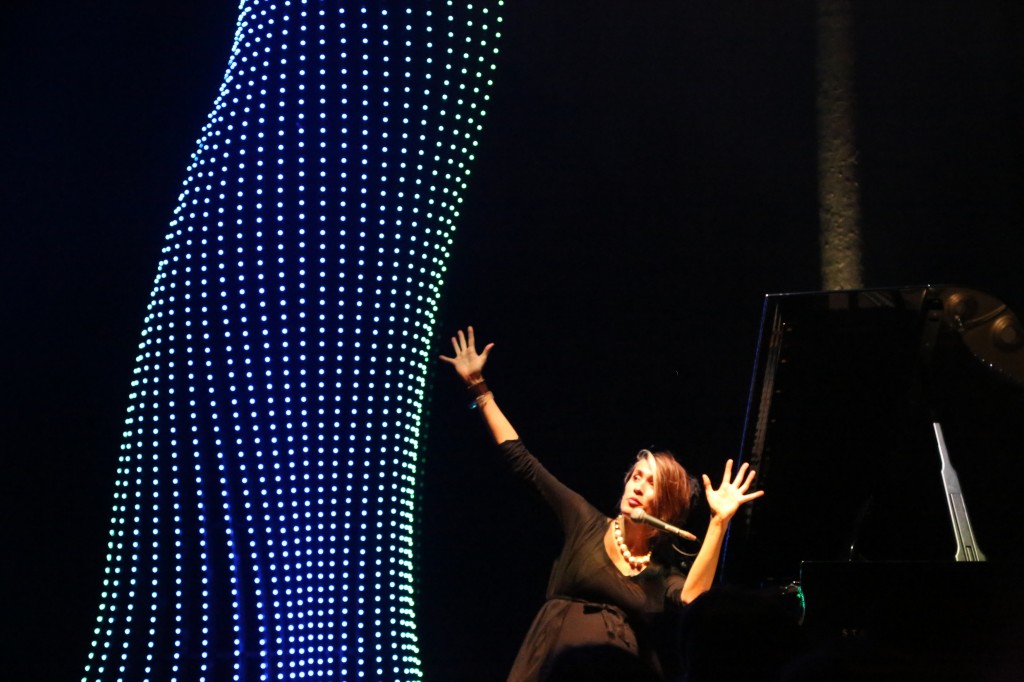 Watch a movie of arboreal lighting…