Media Architecture Summit 2016 Smart Media Architecture – enabling sharing and open access for connected cities and neighborhoods.
The Media Architecture Summit 2016 features experts and their projects at the intersection of digital and physical space: media facades, screens, installations an other media that make our cities smarter and that support social interaction. The Media Architecture Summit 2016 brings together a mix of industry speakers with academics and experts presenting projects and discusses approaches for designing and building media architecture. The summit is part of the
Luminale 2016
, which runs in parallel to the Light+Building event taking place in Frankfurt in March 2016. This years Summit will offer a blend of a two day program including a 
conference
  at the German Architecture Museum and a two half day
 workshop
 sessions. A keynote by 
Moritz Behrens
 will wrap up the two-day event.
Tweet
Registration
Registration is not required but would be appreciated for catering purposes:
About the Summit
Through significant progress in LED engineering, the past years have witnessed an increasing development of media facades and media architecture, which merge buildings and light spots. Buildings thereby increasingly function as media screens or turn in to animated architecture. Most recent examples in this field include the Hanjie Wanda Shopping Centre in Wuhan or the new Ars Electronica Centre in Linz. Due to the decrease in the price for LEDS and their constant increase in luminosity, one can expect in the next years further progress in this process of fusion, together with its integration into contemporary architecture, but also heated discussions about the usefulness or uselessness of these developments. The Media Architecture Institute aims at fostering discussion about this topic and directing it on to the right tracks. Since 2006 we have maintained mediaarchitecture.org to collect examples of such projects and analyse their technical background, as well as their creative potential, but also possible risks for the cityscape. The Media Architecture Summit 2016 contributes to this discourse around media architecture by showcasing and discussing latest trends and developments in the field. A series of lectures panel discussions will deal with the following questions:
What is the impact of media architecture?
How can media architecture empower sharing economies ?
How can real time data be integrated into existing surroundings and structures ?
Which part does technology (for example LED technology) play in the design process?
What are the effects of media architecture on the perception of a city?
How can citizens become involved in the development process?
How can benefits and risks of media facades be assessed?
What are sustainable considerations of this technology?
What are current trends and future directions?
Program
15 March 2016
13:30-17:30
Summit @Deutsches Architekturmuseum

13:30-14:00 Christine Lindsey (Feno)
14:00-14:30

Sebastian Oschatz (Meso)

14:30-15:00

Scott Lloyd (Urban Think Tank)

15:00-15:30 Coffee Break

15:30-16:00 Gernot Tscherteu (MAI) und Tac Lion (Media Facade) 

16:00-16:30 John Zib 

16:30-17:30 Joint panel discussion 
16 March 2016
9:30-12:30
Workshop @Deutsches Architekturmuseum
Opportunities in urban media hosted by John Zib
In this workshop I will share knowledge and then lead sessions to develop new learning. I will go over some key ideas/trends and review 4 areas; art network, neighborhood networks, crisis situations, public communication standards. Then together we will discuss and explore some ideas and opportunities. A position paper is not required for this workshop, to attend the workshop simply show up at the indicated place and time.
13:30-17:30
Summit @Deutsches Architekturmuseum

13:30-14:00

Jon Minor (Daktronics)

14:00-14:30

Susanne Seitiger (Phillips)

14:30-15:00 Soenke Zehle (xm:lab)
15:00-15:30

Susa Pop (Public Art Lab)

15:30-16:00 Coffee Break

16:00-16:30 Frank Kresin (Waag Society)

16:30-17:30 Joint panel discussion 
17:30-18:15 Keynote: Moritz Behrens (Sentiment Architecture)
Summit
15.+16. March 2016, 9:00-16:30 The summit will be held in English. Location of the Summit: Deutsches Architektur Museum Schaumainkai 43 60596 Frankfurt Germany open
google maps
Sponsors
Gold

Silver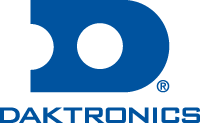 Bronze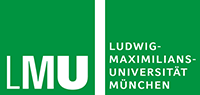 Organisers
Dr Gernot Tscherteu (Media Architecture Institute, realitylab) Dr Alexander Wiethoff (Media Architecture Institute, LMU University of Munich) For further information, please contact: Media Architecture Institute Vienna Heumühlgasse 2a/3 1040 Wien Austria +43 1 996201521 For any enquiries please write to
alexander.wiethoff@ifi.lmu.de
.
Speaker Biographies
↑ Back to top
Moritz Behrens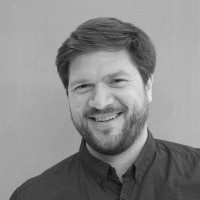 Moritz Behrens
is an architect, interaction designer and researcher combining architecture with digital technologies to explore the notion of architecture within mediated urban spaces. Previously, as part of the EPSRC funded 'Screens in the Wild' project at the UCL Bartlett School of Architecture (London), he conducted intense research into urban screens for community purposes. More recently and in collaboration with Arup, Moritz designed and deployed the interactive 'Sentiment Cocoon', which collects the feelings of building occupants and visualises them through the medium of light evolving from a light-weight translucent structure. Amongst others his interactive media installations have been invited by 'Verve Cultural' (Sao Paulo) and the EU funded 'Connecting Cities' (Berlin), displayed at the 'Ars Electronica Festival' (Linz) and produced for the European Capital of Culture 2014 (Riga, Latvia).
Dr Soenke Zehle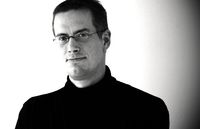 xm:lab, Saarbruecken
– Drawing on perspectives from comparative literature, philosophy, and translation, Zehle's current media-theoretical research interests include the role played by media architectures in framing our communicative modes of relation and the dynamics of commoning. Lecturer in Media Theory at the Academy of Fine Arts Saar, he also co-initiated and currently works as Managing Director of the academy's xm:lab – Experimental Media Lab as well as K8, a non-profit company with a focus on educational research and critical design. He frequently co-develop projects with his academy colleagues from Communication Design, Fine Arts, Media Art and Design, Media Informatics and Product Design with a particular interest in practice-based and transcultural approaches.
Dr Susanne Seitinger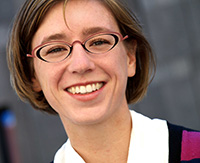 Phillips Lighting
– Susanne Seitinger, Global Sub-segment Manager for Parks and Plazas/Open Spaces in Professional Systems at Philips Lighting is responsible for leading the strategy around the impact of programmable LED lighting elements to create safe, inviting and responsive urban environments. Her combined background in architecture, urban planning and human-computer interaction is comprised of research and design projects like the Digital Mile in Zaragoza, Spain and Urban Pixels, wireless LED pixels for ad-hoc media façades. LightBridge, a project in honor of MIT's 150th anniversary in Cambridge, Massachusetts, used new configurations of low-resolution displays and sensor-activated urban screens to showcase the potential of responsive infrastructures in future urban lighting plans. She recently published Light for Public Space which provides an extensive overview of recent city lighting design trends. Seitinger received a BA from Princeton University as well as a PhD, MS and MCP from MIT. Her PhD dissertation—Liberated Pixels: Alternative Narratives for Lighting Future Cities—explored the aesthetic and interactive potentials for future lighting and display infrastructures.
Dr Gernot Tscherteu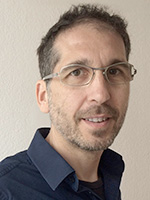 Media Architecture Institute, Vienna Dr Gernot Tscherteu, interaction designer and researcher at realitylab.at. With a background in political science, Tscherteu has worked for the Austrian Academy of Science, University of Applied Arts, ZKM Karlsruhe, and the Vienna Museumsquarter. Tscherteu has curated numerous events in the field of media facades and media architecture. [
more
]
Christine Lindsey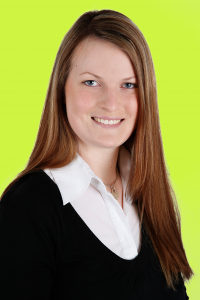 Feno
– Christine Lindsey is the executive assistant at feno and responsible for public relations. feno is a facilitator in two worlds – light technology and light experiences, creating impressive installations that are all unique in their own right. Light artists, designers, architects, light planners and developers value feno's extensive expertise and support as a partner. feno is also synonymous with innovative OEM solutions in the field of general lighting, as well as stage, automotive, medical and marine lighting. Previously she worked for a pharmaceutical corporation and an international law firm and gained experience abroad working in sales and marketing in the travel industry in Antalya, Turkey.
Susa Pop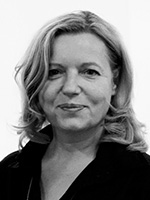 Connecting Cities, Public Art Lab –
Susa Pop is an urban media curator and producer based in Berlin. In 2003 she founded Public Art Lab (PAL) as a network of experts from the fields of urban planning, new media arts and IT. Susa Pop is interested in creative community building through networking art projects that catalyse communication processes in the public space. She initiated most of the PAL projects like the Connecting Cities Network, Media Facades Festivals, Mobile Studios and Mobile Museums. She also speaks worldwide at conferences and workshops on urban media and is a lecturer at several universities like University of Potsdam / European Media Science, SRH Berlin / International Business Management, City planning, Leuphana University, Lueneburg. In 2012 Susa Pop published the book Urban Media Cultures.
Frank Kresin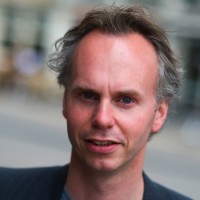 Waag Society –
Frank Kresin is Research Director at Waag Society, institute for Arts, Science and Technology, based in Amsterdam. Waag Society develops and researches open, fair and inclusive technology for social innovation, putting people and their needs at the center. It pro-actively involves artists, scientists and entrepreneurs in early stages to come up with truly useable systems and services. Frank's background is in Artificial Intelligence and film making, and his interest is in developing creative technology for a more sustainable society. He was involved at the start of many international innovation programmes, amongst them Apps for Europe, City SDK, CineGrid Amsterdam, Code 4 Europe, Making Sense and the Amsterdam Smart Citizen Lab. Frank has spoken, written and lectured on open Innovation, open Data & open Design, Users-as-Designers, living labs and smart citizens. He is a regular moderator at design and innovation workshops in the Netherlands and abroad. Furthermore, Frank is secretary board member at the Dutch chapter of the Internet Society, and treasurer at The Mobile City, and member of the Erfgoed & Locatie steering committee and advisory board member at Fund for the Creative Industries.
John Zib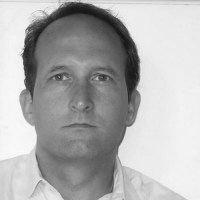 John Zib is a social entrepreneur building scalable sustainable urban media platforms that benefit society and the arts. He is an Industrial engineer working in global operations and marketing for product/brand development. The last 15 years has focused on static and digital signage industries. His current research areas cover arts, academics, technology, industry, media theory, mediated urban commons and digital social innovation. His goal is to use business acumen to translate ideas and make new connections that grow opportunities for a socially responsible future. John has developed several opportunities in the arts and social landscape. He also leads an EU project on Smart Cities relating to citizen communication and knowledge sharing.
Tac Lion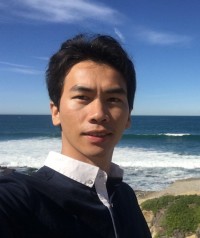 Media Façade Ltd –
Tac, the Founder and General Director of Media Façade Ltd, studied engineering where he received his Bachelor before joining the company. The company Media Façade focuses on media architecture, dynamic lighting projects and installations. Under his leadership, the company's development is getting one of the biggest in this particular field. In the trenches, Tac joined most of the Media Façade projects on site to supervise those projects at delivery such as for example – Berlin Radisson, Moscow TV tower or the Vivid Sydney Festival. His interest lies in developing creative technologies for more sustainable projects. Tac pursues research and workshop activities together with MAI and participates in both, submit and biennale since 2011.
Scott Lloyd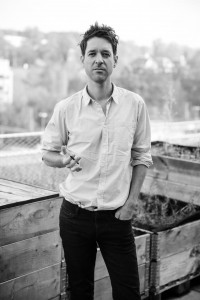 Urban Think Tank –
Scott Lloyd MSc. ETH Arch. SIA works on architecture, publishing and curatorial projects with focus on alternative urban environments and the politics and aesthetics of space. His work has been presented widely, including: the Venice Architecture Biennale (2010, 2012), Seoul Museum of Art (2011), Union of International Architects (2011, 2013), International Forum on Urbanism (2008), and the National Museum of China. He has been invited as a speaker and guest reviewer to various academic platforms. At U-TT Since 2012, he has lead workshops on design and construction, an elective course on writing, and has coordinated and supervised the ETHZ Architecture Masters thesis. He currently operates between Zurich and Cape Town on designing and implementing participatory spatial planning workshops, negotiating research and design innovation with local construction industry and labor practices, and oversees the integration of an interface application and computational analysis from affiliated ETHZ departments.
Dr Alexander Wiethoff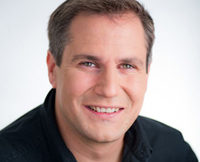 dielight.com –
Alexander is a published media architecture researcher and skilled presenter at top-ranked conference series which he partly co-organises. He has a background in art and interaction design and received a doctoral degree with emphasis in Human-Computer Interaction from the University of Munich in 2012. Currently he is publishing the book "Media Architecture – Using Information and Media as Construction Material" which will be released in the coming months.
Sebastian Oschatz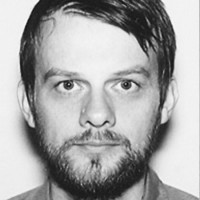 MESO –
Sebastian Oschatz is media systems designer and founding partner of MESO Digital Interiors GmbH. At MESO, he is responsible for the conceptual, creative and technical foundation of projects ranging from product prototypes and interactive exhibitis to media facades and large format displays. Clients include BMW, Hyundai, Fraport or KUKA as well as as institutions like the Goethe National Museum, Weimar, and the Museum Angewandte Kunst, Frankfurt. Sebastian Oschatz studied computer science at TU Darmstadt, founded the development of the graphical programming language VVVV (vvvv.org). Until 1994, Oschatz was part of the music project Oval, which pioneered experimental glitch aesthetic with an accessible pop sensibility. Oschatz is on the board of directors of the NODE e.V., which organises the biannual NODE Festival in Frankfurt am Main.