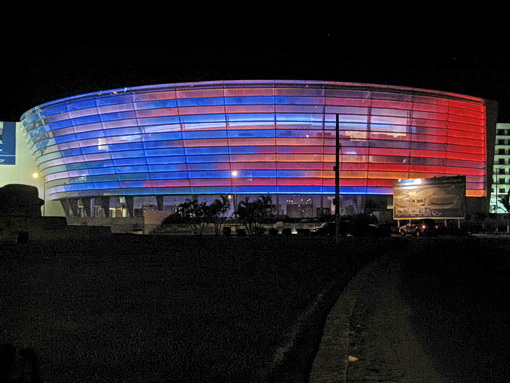 1211LIGHTING at the forefront of Acapulco's re-birth creates first even environmental friendly LED lighting installation and one of the largest in México is setting new standards of excellence with lighting design in this popular tourist destination. Forum Imperial located at the center of Acapulco's Diamante Zone is the first of three structures of Mundo Imperial. The 2060 square meter glass façade is illuminated by more than 89,000 individual LEDs. The result, a dazzling fusion of color-changing and signage effects is captivating passersby and intensifying the entertainment value and experience of visitors attending events.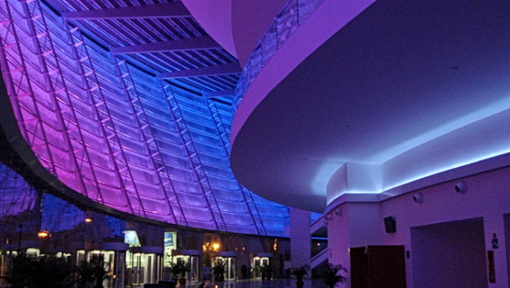 "With construction just underway I know something big was about to begin," says Manuel Padilla Tapia, president of 1211LIGHTING, which provided the design concept, LED solution and programming as well as consulting and installation services. "I envisioned a spectacular façade of active patterns of color and scrolling-text, inspiring a new icon of the city."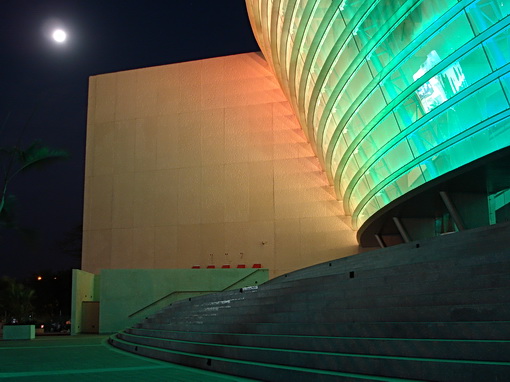 The challenge was to encourage the mega developer and architect to replace the 1500W metal halides fixtures using color filters with energy-efficient LED solutions, providing greater design flexibility and a seamless façade of dynamic colors, motion graphics and basic billboard capabilities supporting a wide variety of content for real-time advertising and promotional opportunities. In addition to generating a new glow of modern sophistication with state-of-the-art LED technology in the Diamante Zone, 1211LIGHTING honored the pure engineering grandeur of the sophisticated architecture – far exceeding the original wall-wash design concept.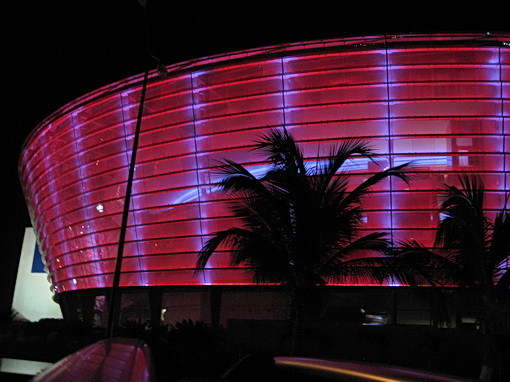 by: 1211lighting.com