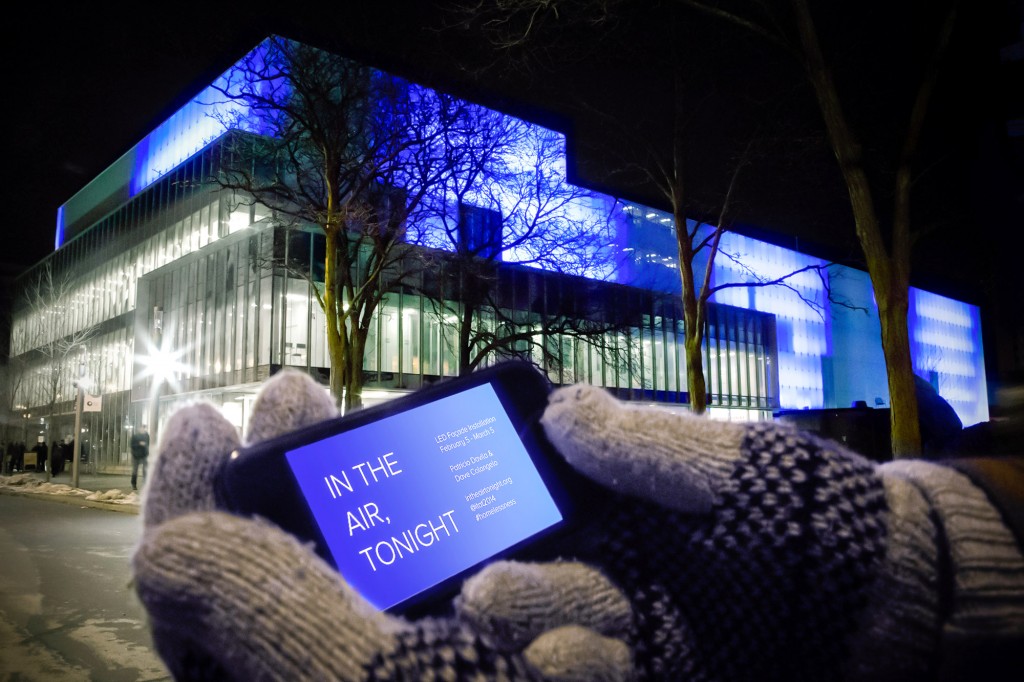 "In the air, tonight" is a reactive installation for the facade of the Ryerson School of Image and the Ryerson Image Centre. The installation, created by the artists Patricio Davila and David Colangelo, transforms the building into a glowing signal that raises awareness about homelessness. After its premiere in February 2014 the installation will be re-staged on Mai 23th from sundown until midnight as as part of the
Subtle Technologies Festival
.
The blue, waving animations shown at the building, are programmed by the artists to react to local weather conditions like wind speed and direction. These animations will change their dynamics and their color when the twitter hashtag #homelessness accumulates a number messages. Thus, anyone with a twitter account can interact with the animations through the account
@itat2014
or by creating and re-twitting messages that include the mentioned hashtag. The website of the project
intheairtonight.org
also shows the interactions through a dynamic background that mimics the animations of the facade.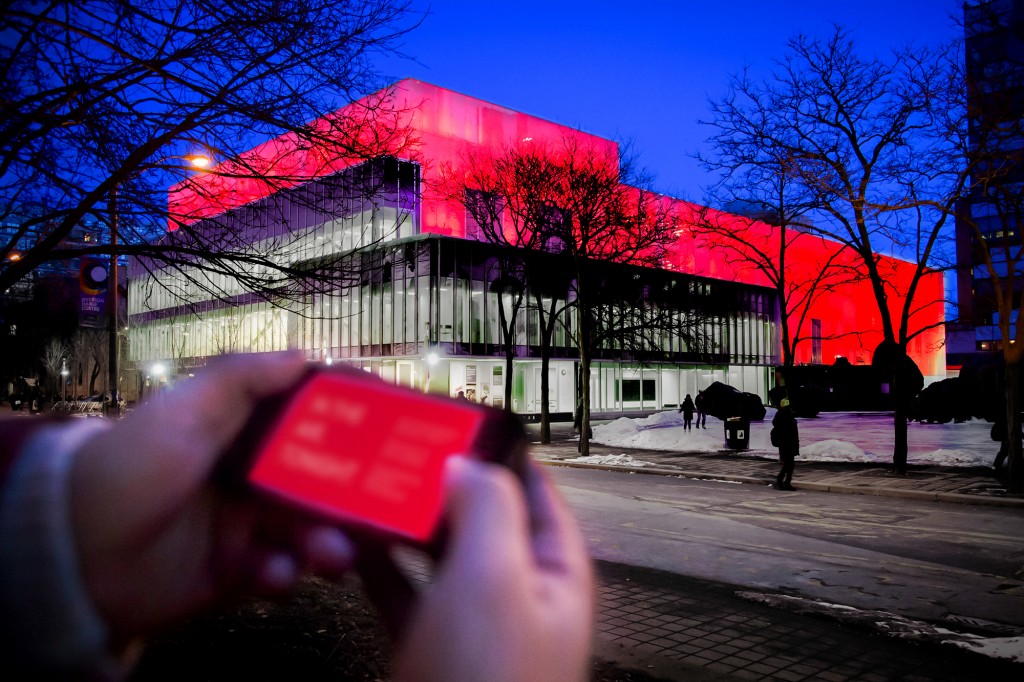 (more…)