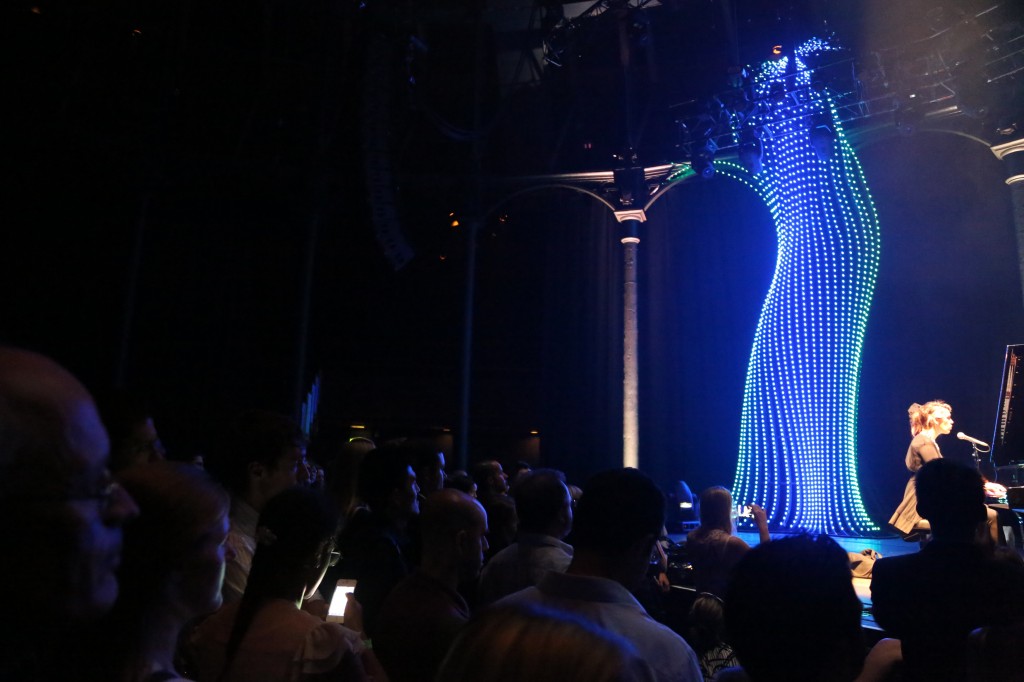 Arboreal Lightning is a large site-specific interactive lighting installation weaving through the architecture of the main space at the Camden Roundhouse.
The installation was created by
atmos
and it transforms sound and gesture into an undulating, immersive, luminous environment – specifically designed for the Camden Roundhouse. Its activity is generated by both artist performers and a wider audience, creating a performative stage.
Arboreal Lightning is the central piece of the Reverb Festival of Contemporary Classical Music – a congregation of contemporary composers and musicians, with an emphasis on technological innovation. After the festival, the musician Imogen Heap will modify and use it on her year-long world tour. The installation was commissioned by both the Roundhouse venue and the Reverb curator.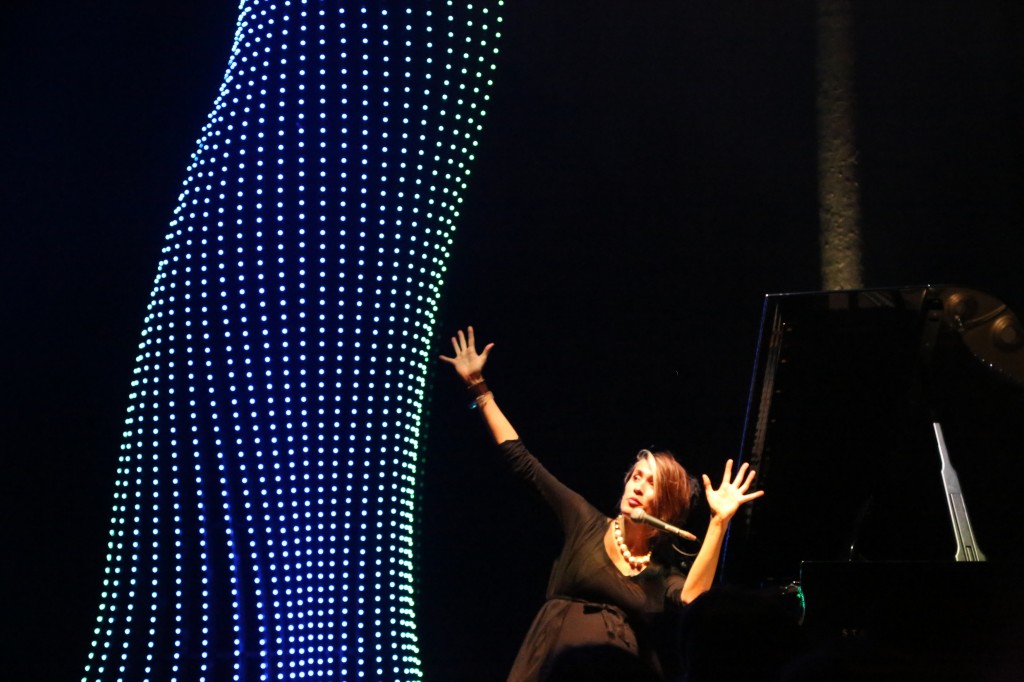 The project re-interprets the Roundhouse's clock-like plan of 24 columns by bundling 24 strings of LED light into a large trunk that grows from the stage to bend over the colonnade and arches above. Around 1,500 metres of LED cords have been used to create the installation and each of the 4,800 pixels can be controlled individually.
Arboreal Lightning explores the hidden power of a place – and people. In the age of wireless networks and virtual communication, it seeks to reinvent and re-imagine the relationship between performer and audience, sound and light.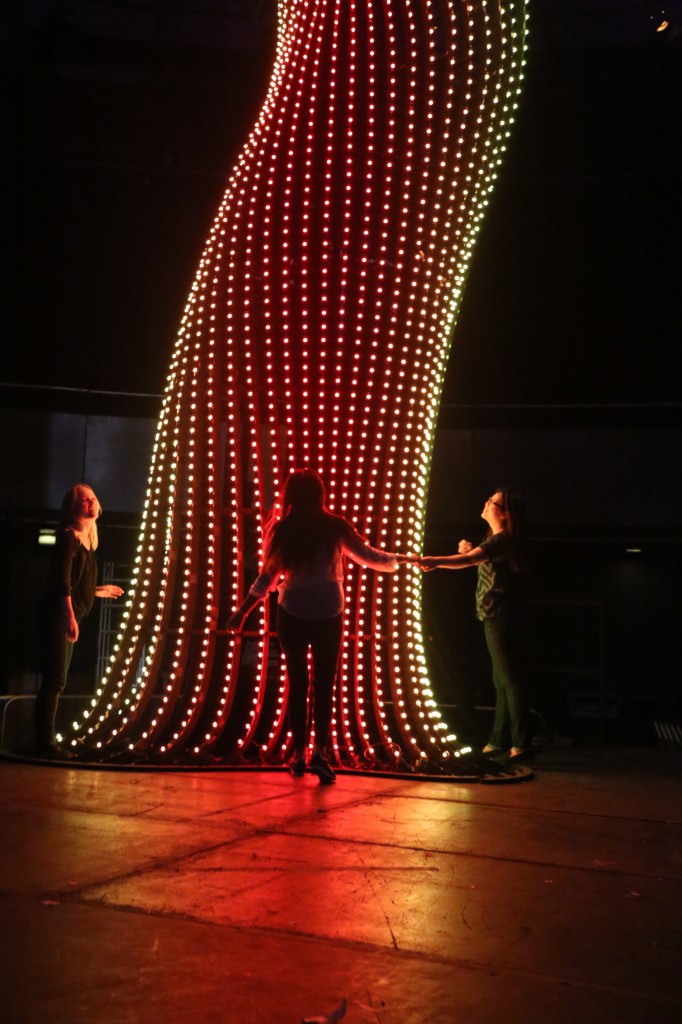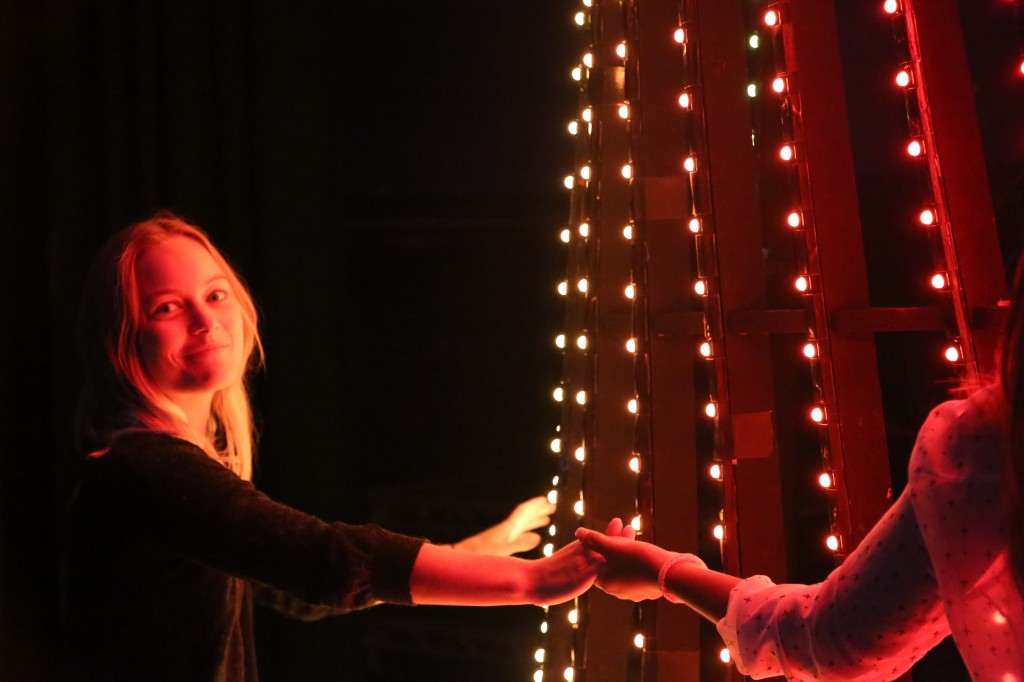 Credits:
Concept & design:
atmos
Pictures: Alex Haw / atmos
Video:
atmos
Software Design: Adam Stark
LED supplier: Architainment
CNC routing: The Cutting Room
Microphones: Sennheiser
Technology Support: John Nussey
Maker Space: Makerversity