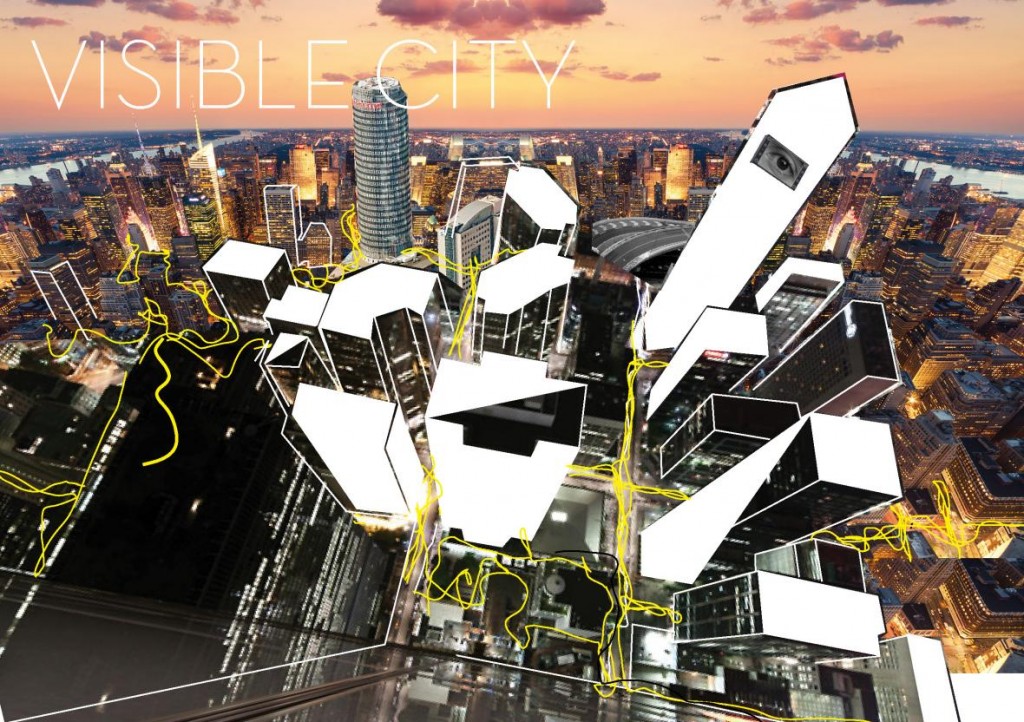 Societal flows and processes become analyzed and visualized on urban media facades through using data which is generated by digital sensor networks and infrastructures that underlie our daily lives.
Challenging questions: How can we make social, environmental and inter-cultural processes visible and use the screens as black boards and visualization zones? What is the impact on the society, when invisible structures that underlie our daily life get visualized? What is the potential to create public awareness?
Call for proposals for the visible city 2015
Our today's modern cities are hybrid structures in which technology is invisibly interwoven in the perception layers of our everyday lives. With the curatorial theme of InVISIBLE and VISIBLE Cities we want to develop an awareness on the changes which are hardly visible to the eyes and are underlying our nowadays cities.
We call for artistic scenarios to visualise invisible, embedded 'smart' urban infrastructures and analyse their impact on the technological transformation of our society in a broad and public discourse.
(more…)