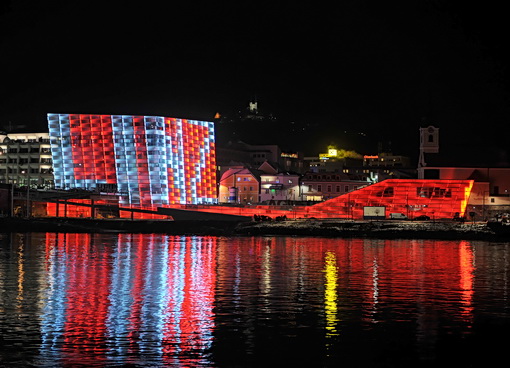 Ars Electronica's outstanding international reputation assures it a place in the limelight during Linz's term as European Capital of Culture in 2009. The city is now creating an appropriate architectural setting for this starring role by expanding the Ars Electronica Center. The planning is the work of Treusch architecture, Vienna.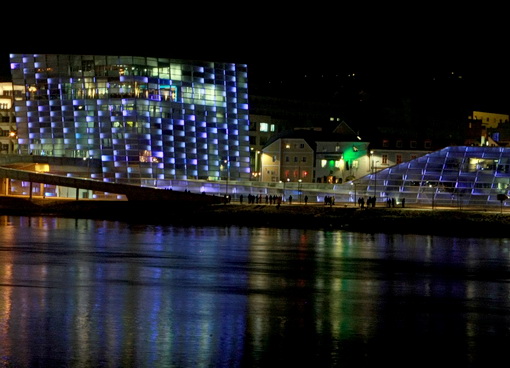 The new Ars Electronica Center is a one-of-a-kind facility. Its uniqueness is betokened by its external form. This bold architectural statement is an instant highlight within the Linz cityscape's ensemble, yet it still sets itself apart at first—none of its edges run parallel, everything appears skewed, elements simultaneously pulling apart and merging together. A structure that's constantly assuming new forms depending on the perspective from which it's viewed. And one that withholds revelation of its scope and dimensions until the moment of direct physical encounter.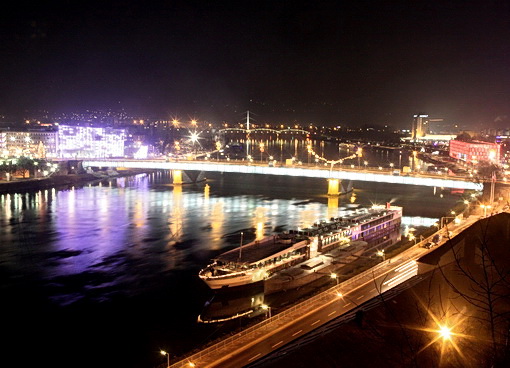 More than 5000m ² of glass facade covering the new Ars Electronica Center was assembled with 1100 LED light strips (RGBW – Red, Green, Blue and White High Power LED `s) . Each of the approximately 4400 channels (RGBW 4 Channel light bar) is individually adressable and adjustable between 0-100%. Imagery from patterns to homogeneous color surfaces are possible. The result is a holistic entity, a striking highlight of the Linz cityscape, and the architectural counterpart of the Lentos Museum of Modern Art on the opposite bank of the Danube. Overall, this project uses about 40 000 high power LEDs, 1100 pcs LED drivers, about 20km cable, several distributors and controls. By using the latest LED driver technology, the average electricity consumption is up to 10 kWh at night.
via: AEC, ledfassaden.at, Treusch Architektur
Photos: AEC / rubra