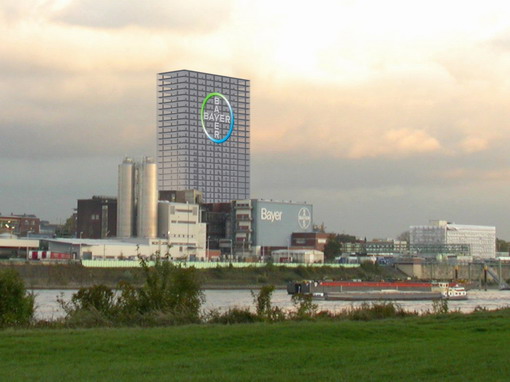 The Bayer Tower in Leverkusen is not gona be demolished, but will resplend in new light – not any more as an office building, but as an ultramodern media facade. The Bayer AG plans the transformation of the former company center into a far away visible media sculpture and wants thereby to create a up-to-date visualization of Bayer at the head office of the enterprise. The 122 meters high office tower will be used by Bayer as an impressive communication instrument. The completion of the new media facade is intended for spring 2009.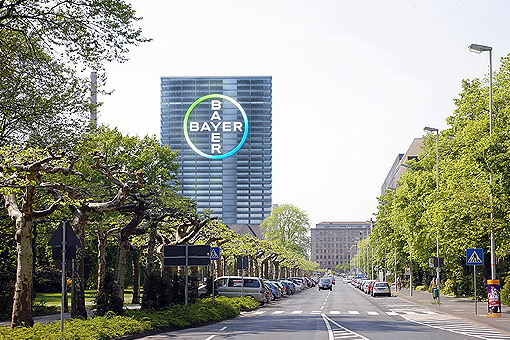 The beginning of the reconstruction is planned for June of this year. The building at the Kaiser-Wilhelm-Allee will be striped down to the stealing and the floor structures. Afterwards a transparent and weather-resistant high-grade steel fabric will coat the building over a surface of 17,500 square meters. Approximately 3.5 million LED lights are woven into the lattice and can display moving pictures and light shows
Most modern technology permits also – independently of the time of day – the representation of two approx. 40 times 40 to meters large representations of the Bayer cross on the east and west front of the building. Thus the tower becomes an impressive indication of the region and will be far away visible sign.
via: www.presse.bayer.de